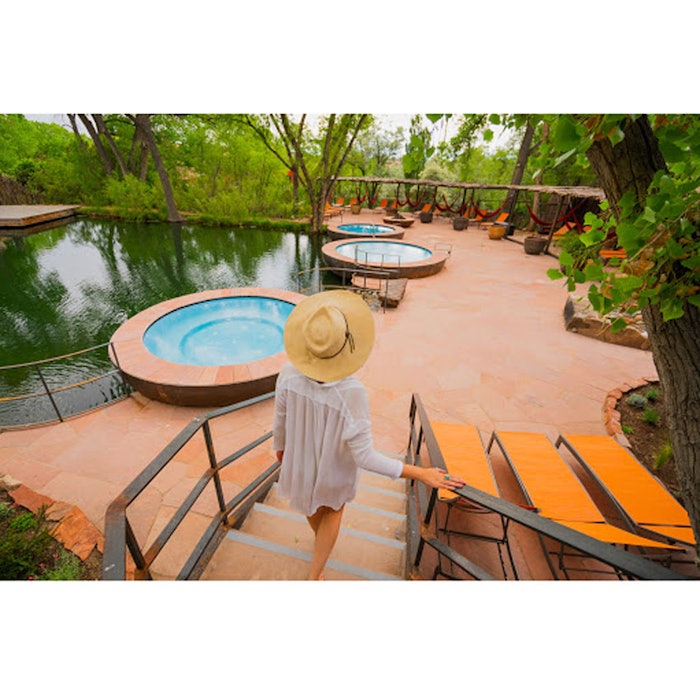 Oja Spa Resorts has renamed its Sunrise Springs Spa to Ojo Santa Fe, making it the second Ojo spa in New Mexico.
"Two Ojos are better than one," noted Andy Scott, founder of family-owned Ojo Spa Resorts. "Both of our properties are inspired by legendary natural springs that have been gathering places for people seeking wellness for thousands of years. Like Ojo Caliente, Ojo Santa Fe offers authentic soak-centric experiences in keeping with centuries-old traditions to promote natural healing for the mind, body and spirit – and if there was ever a time for healing, it is now. We're very excited to continue to grow our family of resorts, and to welcome back local clientele and travelers for resort experiences they won't find elsewhere."
The spa offers treatments that will have organic and natural ingredients. Ojo Santa Fe also features farm-fresh vegetables from the farm on the property, used in treatments and in the meals that prepared in the restaurant on the property.
Closing, due to the pandemic, allowed for the spa to get some updates completed. The spa was able to enhance open-air soaking, insert a new thermal plunge pool and insert a new hot tub. Ojo Santa Fe will also be adding a mud pool, outdoor dining and a 70-foot soaking pool that is expected to open later this year. All soaking experiences are now reservation only, and each pool is sanitized after use.
Due to the COVID-19 pandemic, the spa will not be operating at full capacity. The spa is committed to the safety of all patrons and team members.