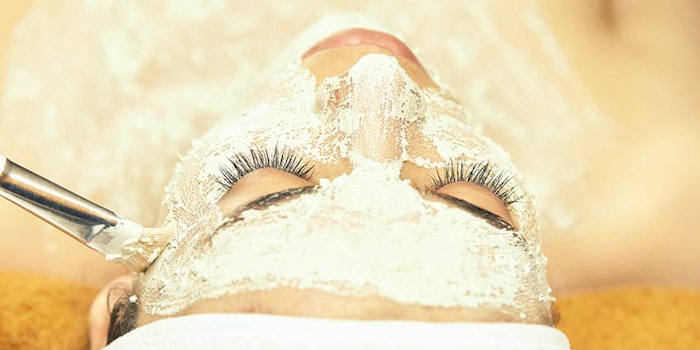 DermYoung is continuing its efforts to support first responders fighting the COVID-19 pandemic with the campaign "Together We Are Love, Together We Will Heal." The skin care company is partnering with New York City medical spa Eden MedSpa on a complimentary DermYoung Recovery Facial and Product Kit for first responders.
As soon as health officials give the go-ahead to open spas, Eden MedSpa will offer the 60-minute clinical facial and two-week take home kit to medical professionals, health care volunteers and NYPD. The take home kit consists of top selling products from DermYoung's I-Genesis Collection, Hydrating Mist, Youth Serum, Illume Oil, Hydrating and Pore Refining Fluid and the Vibrant Boosting Facial Mask.
Eden MedSpa owner Yvette Jiang and DermYoung CEO Yang Brooks, Ph.D., began efforts to donate personal protective equipment (PPE) immediately upon learning of the shortage. Together they collected more than 1000 surgical and N95 respiratory masks which were immediately sent to Massachusetts General and other local hospitals.
DermYoung also donated $6,000 of Illumine Oil to the Cerner Corporation to distribute to medical professionals experiencing eczema and skin rashes. The Recovery Facial is an ideal next step to counteract the skin damage from stress and excessive PPE wearing.
"Eden has been committed to their community for almost 20 years now," Jiang said. "During the 9/11 crisis, we opened our doors to offer firefighters and the NYPD free massages. I was heartbroken when I saw the scars and bruising on the first responders faces, and knew Eden MedSpa had to do something to give back. We were already working with DermYoung on an initiative to donate PPE to local hospitals, so it made perfect sense to partner on this charitable effort. As a licensed medical esthetician, I also know the DermYoung products will create an immediate glow as well as the deep healing their skin so desperately needs. The first responders have been fighting to take care of us, now is the time for us to take care of them."
"DermYoung's recovery facial and products are ideal for first responders' stressed skin," Brooks said. "All of DermYoung treatment products are infused with our proprietary cellular-activating ingredients and a thoughtful and validated selection of vitamins, minerals and antioxidants to complement anti-inflammatory functions. These products offer an instant calming and soothing effect on irritated skin, reducing signs of redness, bruising and dehydration. With two week's consistent use, these products will help to fight against stress-induced inflammation and discoloration, rebuild collagen fibers, reinforce damaged skin barrier and bring a youthful glow to the overstressed face. Our products are simple, clean and effective. Great for people with limited time for self-care. Estheticians at Eden MedSpa will give personalized instructions on how to treat each first responder's skin concerns. Both Eden MedSpa and DermYoung hold this campaign endear to our heart. We are using our top guns in this campaign and are confident to deliver the recovery we promise to the heroes. We hope first responders will experience the long overdue relief and pampering and feel the unity in our beauty and wellness industry."