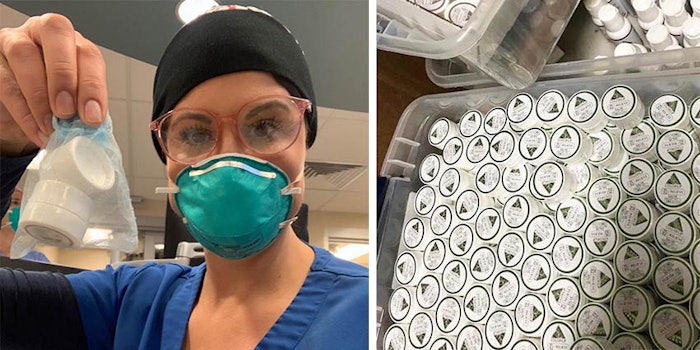 Color Up Therapeutics has launched a free, online course for infection control to help the spa industry amid the COVID-19 pandemic. Additionally, Color Up has donated at least 1,000 kits–comprised of hand-sanitizer, zinc moisturizer, relieve salve and other products–to hospitals and senior centers at more than a dozen facilities in Colorado, Ohio and Kentucky.
Related: Color Up Offers Free Online Education During Quarantine
Those who complete the one-hour course, which is separate from the brand's Master Program, and pass its quiz will receive a certificate for display for Infection Control: Sanitation in the Spa. The course is accompanied by a workbook that can be filled out and kept in the treatment room to serve as a reminder of steps that must be taken for true disinfection, or if there is an exposure incident.
"The Color Up Infection Control Course covers the things spa and salon pros need to know about infection control, as well as keeping themselves and their clients healthy and safe," Color Up president of education Emily Davis, L.E., said. "Within minutes of launching the course on May 26, more than 20 people were enrolled!"