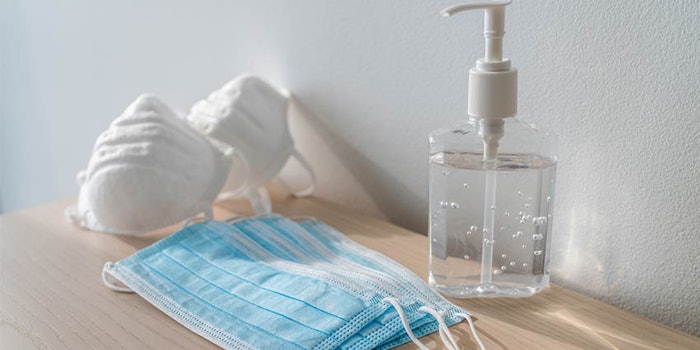 Christine Valmy has announced its largest donation of hand sanitizer yet, with a delivery to Mount Sinai Hospital–Visiting Doctors Program in New York City. This donation is the largest in its program to support health care workers and first responders during the COVID-19 pandemic.
Previously: Christine Valmy Revamps Website
In support of those battling COVID-19, the organization committed to donating 10% of the total amount of hand sanitizers sold, in an iniative that began on April 23, 2020, and will continue until further notice. The donation program was kicked off with a delivery to The Mayor's Fund to Advance New York CIty: COVID-19 Emergency Relief Fund.
Other recipients include the Montville Township Police Department in New Jersey and the Milford Police Department in Massachusetts. Further recipients will be evaluated on an ongoing basis and reported on the donation program landing page on the company's website.
The brand's two hand sanitizer products–Conditioning Hand Sanitizer and All-Natural Hand Sanitizing & Conditioning Gel–include nourishing ingredients like aloe vera and vitamin E to moisturize the skin, leaving hands feeling soft rather than dried out. These gel sanitizers include 70% and 65% alcohol, respectively–above the CDC-recommended amount of alcohol to effectively disinfect the skin.
"While many of us are staying home, our community's heroes continue to put themselves at risk to help those who are sick, and to keep us all safe," Christine Valmy president Marina Valmy said. "We are a small business, but we want to do what we can to help the people on the front lines of this pandemic. We have a unique hand sanitizer formula that does not dry the skin, which is important when you have to use it frequently. We're hoping to bring some peace-of-mind and comfort to some of those who need it most during this difficult time."