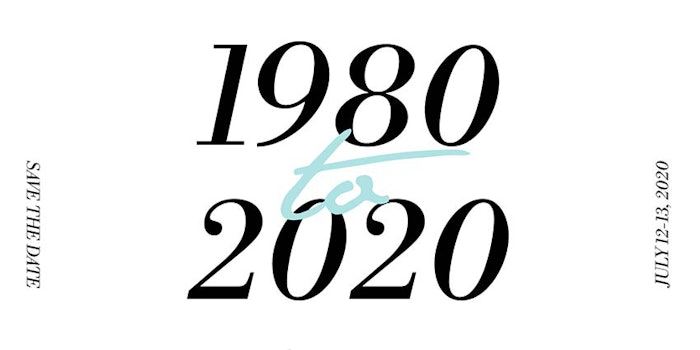 Repêchage is celebrating its 40th anniversary in 2020 by taking a walk down memory lane and highlighting all of its and founder Lydia Sarfati's milestones.
From the launch of the Four-Layer Facial, which was developed by Sarfati at the Pierre Hotel in 1980, to the launch of the Four-Layer Facial at the Spa at the Equinox at Hudson Yards in February 2020, Repêchage and Sarfati have had a rich history and influence in the skin care industry.
As the first company to bring seaweed-based skin care treatments and cosmetics to the U.S market, Repêchage has grown into an international skin care brand that is distributed to salons and spas in 50 countries.
Both Repêchage and Sarfati have been recognized for their innovations and accomplishments in the industry, receiving multiple industry awards over the past 40 years.
Sarfati is an international, award winning industry leader, with over 46 years of experience as an esthetician, spa owner, manufacturer, author and consultant. She serves as chairman of CIDESCO Section U.S.A has been featured in Vogue, InStyle, Glamour, Elle, Allure and the New York Times, as well as on CNN, CBS, and FOX.
Another mark on spa services, Sarfati is the innovator behind the creation of the facial bar concept which allows salons and spas to incorporate express facial treatments with instant, visible results. Her skin care methods are practiced by estheticians around the world and are taught in over 200 schools in the United States and globally.
The Lydia Sarfati Post-Graduate Skin Care Academy located at corporate headquarters in Secaucus, New Jersey offers master courses taught by Sarfati twice a year, in addition to advanced brand education classes available at the Academy on a monthly basis.
In 2019, Sarfati was honored with the prestigious CIDESCO Medaille du Merite, and was presented with the Polish and American Woman of the Year 2019 Award by the Polish & American Women Entrepreneurs (WE). In 2020, Sarfati received the ROI-NJ Champions of the CSuite Award, honoring the top influential CEOS in New Jersey.
Today Repêchage is a family-owned business with all products manufactured and developed in Secaucus, New Jersey at its ISO 9001:2015 certified manufacturing facility.