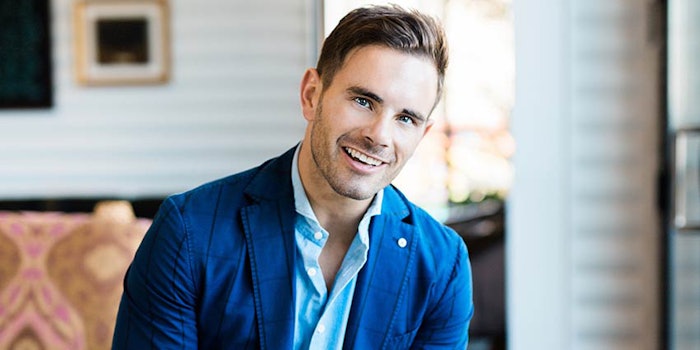 The International Spa Association (ISPA) has announced two keynote speakers for the inaugural ISPA Talent Symposium: Seth Mattison and Adam Smiley Poswolky.
ISPA's Talent Symposium will focus solely on workforce issues and will take place April 15, 2020 at The Ritz-Carlton, Bacara in Santa Barbara, California. The event will explore energetic and innovative approaches to solving workforce challenges and will provide attendees with high-impact takeaways they can use to build an engaged workforce in today's competitive labor market.
Seth Mattison
Mattison, who is a co-founder and chief movement officer of Liminate Labs, is an internationally renowned expert and author on workforce trends, generational dynamics and business strategy.
He advises brands and organizations on key shifts happening around talent management, change and innovation, leadership and the future of work.
Mattison has also co-authored The Future of Leadership: Elevate Your Influence. Navigate Disruption. Bring Out Their Best. and The War at Work.
In this keynote speech, Mattison will provide attendees with insights on how to harness the power of their top talent, tap into the hidden brainpower throughout their entire organization and learn how to adapt more quickly and proactively to changes in the marketplace.
Sometimes referred to as the "voice of the millennials," Mattison's ideas have been featured in such publications as The Wall Street Journal, Forbes, The Huffington Post, and The Globe and Mail and was named to the Editor's Picks for Speakers to Watch by MeetingsNet.
For the past decade Mattison has shared his insights with thousands of business leaders around the world and has received accolades from many of the world's best brands including Johnson and Johnson, Microsoft, Kraft Foods, PepsiCo and Disney.
Adam Smiley Poswolky
Poswolky is an expert on multigenerational communication styles and the bestselling author of The Quarter-Life Breakthrough and The Breakthrough Speaker. He is synonymous with helping companies attract, retain and empower talent while building a purpose-driven workplace.
He has inspired thousands of professionals to be more engaged at work, through speaking at companies like Unilever, Salesforce, Deloitte and Pinterest.
His TEDx talk has been viewed over 1 million times and he has done hundreds of speaking engagements, reaching over 50,000 people in 15 countries. Previously, Poswolky worked as a special assistant to the director of global operations at the U.S. Peace Corps.
"As our industry continues to grow, it is imperative that our leaders cultivate a strong workforce," said ISPA President Lynne McNees. "Seth Mattison is perfect for our inaugural Talent Symposium as he will empower our attendees to establish an ongoing system to nurture and harvest the best ideas from their employees."
"As our workforce becomes even more diverse, it is imperative for our spa leaders to implement innovative HR and talent operations," said McNees. "Smiley will provide our attendees with tools to improve recruitment and retention techniques while developing multigenerational collaboration with their current staff."