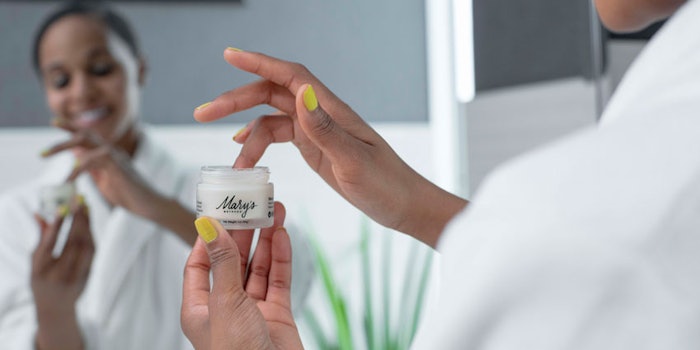 Mary's Brand announced a new Signature Facial and Massage featuring Mary Nutritionals and Mary's Methods that are now offered in luxury resorts. Mary's CBD-Rich Full Spectrum Hemp Massage and Mary's CBD-Rich Full Spectrum Hemp Facial allows massage therapists and estheticians flexibility in their treatment techniques. 
"Mary's has been focused on providing solutions for our spa partners for more than five years. Our partners appreciate that we are at the forefront of the hemp-derived CBD movement, and able to provide educated information on the ever-changing landscape," says Phillip Zamudio, global vice president of sales for Mary's Brands. "As the spa industry keeps up with the dramatic demand for CBD spa treatments from clients seeking a deeper level of nourishment, there are questions regarding efficacy and safety. We are proud to be a preferred CBD vendor for spas based on our sound research, constant innovation and retail savvy. These signature treatments allow our partners to showcase Mary's as a trusted partner."
Full Spectrum Massage
This service is a full body massage that uses CBD-rich hemp massage oil. This treatment uses trigger point therapy with Mary's Compound and Muscle Freeze to treat overworked muscles while the use of hemp oil nourishes the skin. 
Full Spectrum Facial
Colorado-grown hemp and healing minerals from the Dead Sea are the key ingredients used in this facial. This facial works to calm sensitive skin while addressing common concerns like dry skin and premature aging. The facial consists of a skin analysis, deep cleanse followed by a purifying deep sea mud mask and facial, neck, décolleté and eye contour massage.