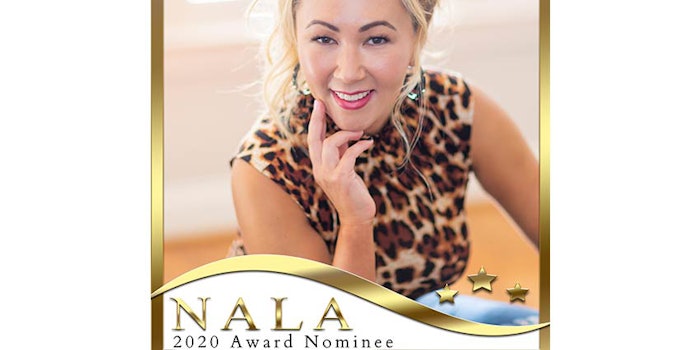 Nikki Huebner and her business EndureLash have been nominated for two National Association of Lash Artists (NALA) Award categories: the Good Samaritan Award category and the Best Lash Academy Award category.
Related: Nikki Huebner to Launch EndureLash in February 2020
Huebner's nomination for the Good Samaritan Award comes in recognition of her work through EndureLash with Chyler's Family Room Project, an extension of the Ronald McDonald House Charities.
In recognition of Huebner's newly launched education program, EndureLash by Endure Beauty Pro Training Academy, for lash artists, she has also been nominated for the Best Lash Academy Award.
Since 2016, NALA has offered support to the lash industry by establishing much-needed regulatory guidelines, as well as offering academy accreditation, lash educator programs, NALA Memberships and international industry awards.
In 2018, NALA debuted The NALA Awards Gala and Conference to celebrate innovations and milestones in the lash industry. The conference features high profile speakers, hands-on training, business-building presentations and valuable takeaways for all attendees, culminating with the highly anticipated awards gala at the end of the conference.
Winners will be announced at the NALA Awards Gala & Conference, which will be held in Edmonton, Alberta, Canada at The River Cree Resort on May 2 and 3, 2020.