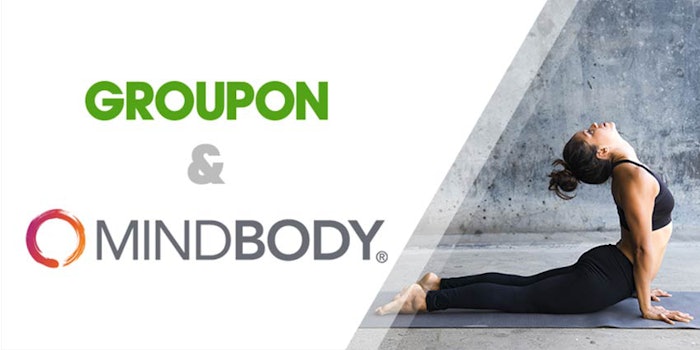 Groupon has announced an expansion of its partnership with wellness industry platform Mindbody, to further connect its users with thousands of additional local, bookable fitness, beauty and wellness experiences.
Previously: Mindbody Names Josh McCarter President
The partnership enhances Groupon's offerings through Mindbody's network, enabling users to discover new local experiences in the fitness, beauty and wellness business sectors.
"Through an expanded partnership with Mindbody, we're excited to significantly increase the ability of our users to discover and book more choices in one of our largest and most important categories," said Tim Eby, vice president and general manager of health, beauty and wellness, Groupon. "This is the latest way that we're transforming Groupon into more of a daily utility for customers and making our marketplace more bookable and voucherless."
Entrepreneurs worldwide use Mindbody to run, market and grow their businesses, while consumers use the platform to more easily find, engage and transact with fitness, beauty and wellness providers in their local communities.
The Groupon and Mindbody scheduling partnership is already live—and scaling, and the inventory partnership between the two companies will go live early next year.
"We're thrilled to expand our relationship with Groupon by connecting Mindbody customers to the Groupon platform and enabling seamless bookings for consumers who purchase a service on Groupon," Mindbody president Josh McCarter said. "In the past years, Mindbody has delivered new partnerships and services that enable its boutique fitness, beauty and wellness businesses to attract and retain more consumers. With this partnership, our customers will be able to easily promote their services to Groupon's 29 million consumers in North America."