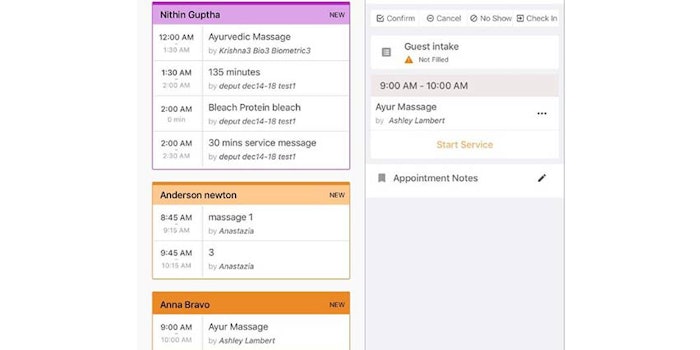 European Wax Center has selected Zenoti Software, a cloud-based platform for the spa, salon and med spa industries, as the company's new point of sale provider for its franchise network.
Related: BeBalanced Chooses Zenoti for Business Boosting Performance
European Wax Center has more than 750 locations in 43 states and the District of Columbia, and Zenoti will provide European Wax Center with an all-in-one platform to fuel the company's expansion while also elevating the customer experience.
Related: HydraFacial, Zenoti Team Up for Monthly Memberships
The platform Zenoti provides is focused on increasing revenue and enhancing the guest experience. The system offers guest engagement and modern, mobile check-in and check-out experiences through the Zenoti Go app. The all-in-one system, and intuitive user interface allows franchise owners to fully leverage technology across their business and equips them with fully integrated marketing, loyalty management, inventory management and more solutions.
"The guest experience is essential in today's competitive market," said David Berg, CEO of European Wax Center. "Partnering with an industry leader such as Zenoti will enable our team to provide even more solutions to our existing customers and serve as a catalyst for continued growth of our client base worldwide."
"We are incredibly excited to work with European Wax Center to bolster their growth and expansion," said Sudheer Koneru, CEO at Zenoti. "As the premier brand in the waxing industry, we couldn't ask for a better strategic partner to help us continue to redefine how the industry offers richer consumer experiences. This is precisely the kind of business that our product innovations were designed for."