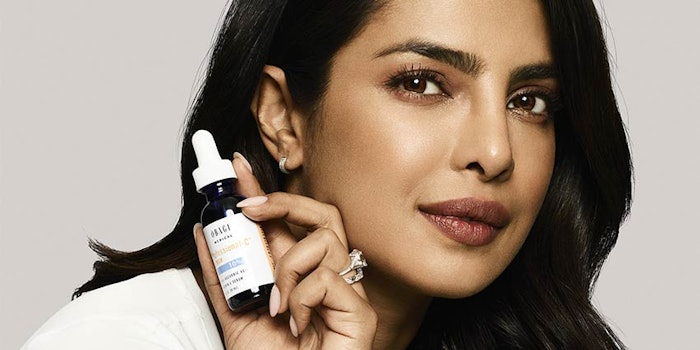 Obagi has launched its Skinclusion initiative, with ambassador Priyanka Chopra Jonas, to increase the global dialogue surrounding diversity and inclusion. As part of the initiative, Obagi is supporting the International Cultural Diversity Organization (ICDO) and Project Implicit, among others that work to expand diversity and inclusion efforts.
Ogabi was one of the first medical skin care brands to design clinical research protocols on all six of the Fitzpatrick skin spectrum, which is a classification system of skin tone based on pigment and the skin's reaction to UV light exposure.
The Skinclusion initiative aims to for people around the world to be inclusive, recognize their unconscious biases and to create a world where diversity is celebrated.
What the Skinclusion initiative encourages individuals to do:
Visit Skinclusion.com, view ICDO and Project Implicit resources and take the Skin Tone Implicit Association Test
Use the hashtag "#SKINCLUSION" on social media and share why diversity and inclusion are important
Watch, like and share Priyanka's Skinclusion video
Follow Obagi on social media to participate in challenges throughout the year
"The Obagi Skinclusion initiative is very close to my heart because it aligns with my values and personal experience," said Priyanka. "The initiative supports the idea that we should be more conscious about everything we do, including how we address the automatic assumptions we make about others based on their skin tone. We all have unconscious bias, and it's up to all of us to recognize it and be the change we want to see in the world."
"I am delighted to see that Obagi is putting its commitment to diversity and inclusion front and center," said leading dermatologist Jeanine B. Downie, MD, FAAD, and director of Image Dermatology P.C. in Montclair, New Jersey. "The reality is that not all skin tones are the same when it comes to determining what kinds of products and treatments are effective. The fact that the team at Obagi has ensured their clinical trials are designed to include skin types across the entire Fitzpatrick skin spectrum is significant and should be the way forward for the entire skin care industry."