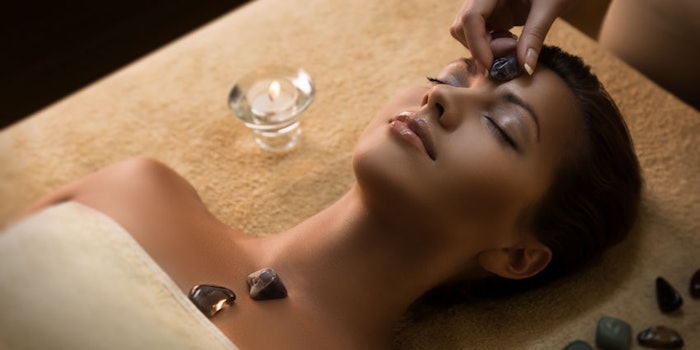 K'Alma Spa announced the opening of K'Alma at Hotel Victor on October 20, 2019. Located in Miami, this spa is becoming the brand's flagship location, and it is the first spa in Miami to offer Peruvian crystal healing techniques. 
"We're excited to partner with Vitor Hotels to make our vision of changing the vibration of the world a reality," stated Marizza Contreras, spa founder. "Crystals are the DNA of our Earth. At K'Alma, I have created an environment that revives ancient crystal healing rituals and brings authentic, deep spiritual connections to guests," she continued. Contreras draws from her own Peruvian roots in bringing these holistic services into the spa. 
The spa will represent its dedication to crystal healing by having a living green archway in the foyer with a Chakra Pathway following it. The Chakra Pathway is a hallway with seven crystal sculptures representing each of the seven chakras, and this zen aesthetic is also complemented by a signature scent that combines rose turmeric, frankincense and eucalyptus. The spa will feature six treatment rooms, with each room themed according to the healing powers of six crystals. It will also feature a meditation room, library lounge, steam room and salt room. 
The spa will have two shamans on staff at all times as well as massage therapists, estheticians and traditional spa and wellness staff. After each guest finishes their spa experience they will be asked to write down a thought they want to release on a piece of paper and place it in a community bowl. These messages are then burnt in a ritual fire conducted by Contreras and shaman at the end of every month.