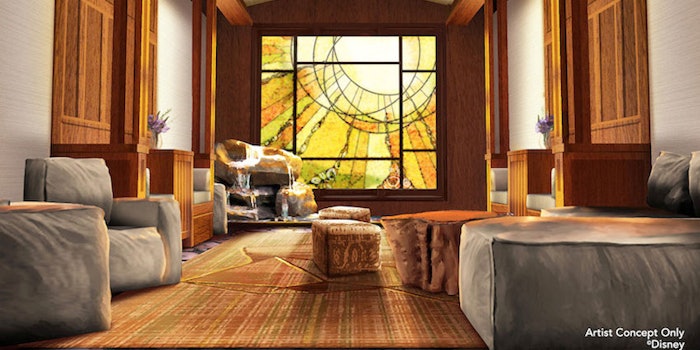 The Grand Californian Hotel & Spa at Disneyland Resort announced that Tenaya Stone Spa is set to open in spring of 2020. This new, luxury experience will be replacing the Mandara Spa, which closed in July 2019. 
The full-service spa is inspired by the spirit of nature and California heritage, with the word Tenaya even meaning "to dream" in some indigenous cultures. The spa has a menu that includes an array of services including body treatments, facials, massage and salon services. 
The spa is being designed by Walt Disney Imagineers with craftsman architecture, comfortable furnishings, water features and stained glass windows. The spa will be located near GCH Craftsman Bar and the hotel's entrance to Disney California Adventure park.