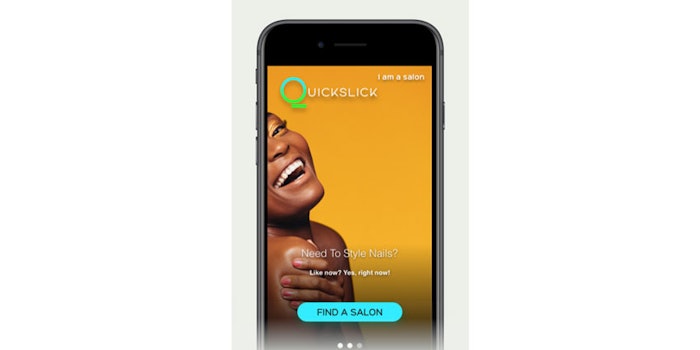 iGlocal Inc., announced their app called Quickslick that is designed to provide salons with tools they need to become digital. This app allows spa and salon professionals to gain visibility while also attracting new customers and accepting bookings in real time. Quickslick aims to build credibility with customers through ratings and testimonials on the app. 
"We understand it takes a lot of effort for salons to make their clients look stunning, so a helping hand can make a big difference...[Quickslick] is a simple-to-use, mobile app that gets salons on the grid in just a few minutes without any upfront or regular investment," explained Sukirti Mehrotra, CEO and founder of Quickslick. 
Quickslick provides the opportunity to receive and accept instant bookings without having to develop and maintain the app themselves. For spa professionals, this app can be used to offer and book services from head-to-toe including facial, beauty and nail services. 
Download Quickslick app here.