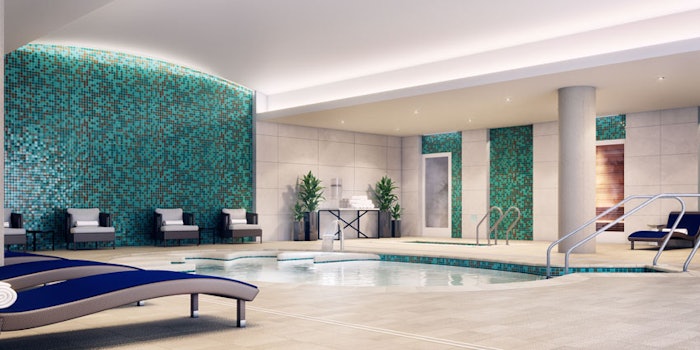 Kohler Water Spa has announced that on October 11, 2019, they will be officially opening the doors to their new, 20,000-square-foot spa in Lincoln Park. This is the brands fifth global spa, and it is their first spa to open in Chicago, IL. 
Kohler Water Spa Lincoln Park aims to bring a restorative and wellness-led destination to the city with its hydrotherapy treatments including the Lavender Rain and Rain Man treatments. The spa will offer a series of spa treatments exclusive to the Lincoln Park location including as well including:
City Life Facial. This treatment uses concentrated oils, charcoal mud, serums and plant essences to repair cellular structure by pulling out harmful toxins, and it is accompanied by a full-body scrub.
City Life Massage. This treatment takes a scent-driven approach to healing the skin, and it uses citrus cardamom to deplete technological pollutants, free radicals and UV damage while aiding in stress relief and re-energizing the body. 
Digital Detox Wrap. This is a full body wrap treatment that begins with a dry brush exfoliation, moves into a mineralized seaweed body mask and is completed with a moisturizing application. This treatment also included a mini facial, scalp and foot massage. 
Sound of Color Manicure. This is a holistic and luxurious manicure that has guests use earphones to follow a meditative journey linked to their nail polish color.
Stressless CBD-infused Massage. This treatment was developed with global spa and wellness trends, and it uses natural cannabidiol to relax the body and mind while relieving tight muscles, lessening anxiety and aiding chronic pain.
"As a global leader in plumbing, Kohler Co. is thrilled to bring our company's expertise and knowledge of water to the heart of Chicago with Kohler Waters Spa Lincoln Park," said Christine Loose, vice president lodging and wellness for Kohler Co. "Chicagoans will now have access to new and beloved treatments based on our traditional and modern approaches to wellness, which are brought to life through Kohler Co.'s innovative showering products and reputable five-star hospitality."
The spa will also be equipped with a Thermal Suite designed to activate the five senses, a steam room, sauna, 8-foot deep cool plunge pool, hydromassage pool and full-service salon.