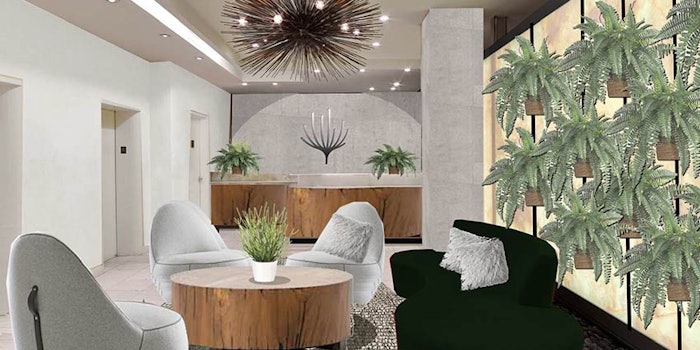 The Red Door Salon & Spa has undergone a major makeover—so major, in fact, that the iconic beauty destination has adopted a new name to reflect changes: Mynd Spa & Salon.
The updated moniker is part of a comprehensive rebranding, which also includes a new look and feel, expanded service offering and added retail partners and product lines.
The spa's menu of beauty and wellness services maintain the seven self-care areas found at the company's 26 locations nationwide: massage therapy, body treatments, skin care, nail care, hair cut and color, makeup and waxing. New retail brands include Rodial, Delilah, Babor and Dr. Dennis Gross, to be rolled out in-store and online.
All of the company's locations will undergo renovations in waves separated by region
"In a world where self-care is an increasingly vital need – where the cause-and-effect between self-care and health and wellness is so clear – we're thrilled to offer services that have the ability to tangibly improve our guests' lives," said Todd Walter, CEO of Mynd Spa & Salon.
He continued: "While proudly embracing our roots as The Red Door—more than 100 years in the spa and salon space—we're excited by the far-reaching potential of this evolution of the brand. With new product lines and services, an introspective articulation of our core values—and new values—and an innovative focus on personalizing self-care, we're looking forward to supporting our loyal and ever-growing community."