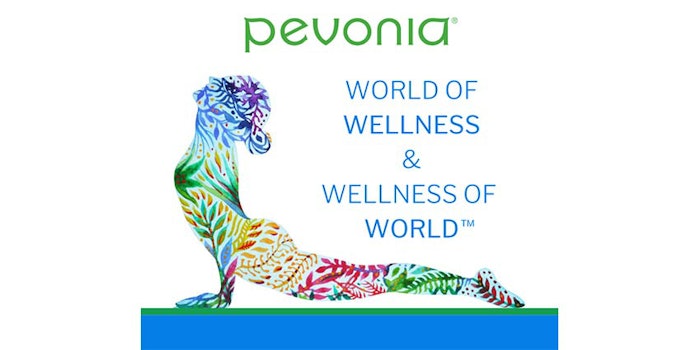 Pevonia International has launched WOW, a campaign spotlighting the company's World of Wellness and Wellness of World vision.
The campaign consists of five pillars:
Wellness of World—Conservation and clean water via support to charity: water. One in ten people globally lacks access to clean and safe drinking water—totaling more than 660 million. Pevonia supports charity: water's clean water initiative which aims to address this problem by brining clean water to 1.6 million people in Uganda in 2019. (To date, the organization has served 9.5 million people in 27 countries via more than 35,0000 water projects.) Through its donation, Pevonia has funded rehabilitated wells with handpumps for a community in the eastern part of the country. Over the next two years, 100% of Pevonia's donation will be sent to the project site, with the company sharing updates during the period.
WOW clean and natural formulas and
WOW product innovations and results—With clean and natural formulas as its guiding light, the company aims to deliver product innovations and result, using advanced delivery systems for ingredient absorbency.
WOW spa partners training and support—The company will prove its spa partners around the world with training and support in areas including education, sales, marketing and business building, helping its partners cut back on operating and training costs.
World of Wellness—Spa journeys created by the company will seek to de-stress the mind, body and spirit via customizable facials, masks, massages and body treatments that are part of its signature selection of services.
In concert with the campaign launch, Pevonia International has adopted a stretch of Daytona Beach. The company's employees will work alongside volunteers from neighboring spa partners. The company encourages its global distribution network and spa partners to join in on the campaign via introducing their own beach clean-up initiative and/or donating directly to charity: water.