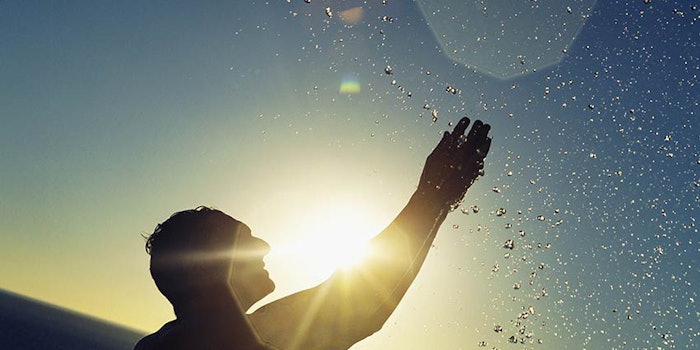 It's harvest time at Six Senses Resorts Hotels and Spas: the brand has unveiled Grow a New Body, a program aimed at helping participants lay the foundation for "a healthy body that ages slowly and joyfully."
Grow a New Body brings together neuroscience and biology with shamanism; shamans believe that it takes the power of spirit to renew the body, and that the body is one system—not a collection of parts to be medicated or replaced.
Launched in collaboration with author and anthropologist Alberto Villoldo, Ph.D., the series will be available at Six Senses Kaplankaya in Turkey, Six Senses Douro Valley in Portugal and Six Senses Krabey Island in Cambodia on special dates from June to November 2019. Elements and programming include:  
Detoxification and Switching on the Genes for Health—A daily menu of nutritious smoothies; fresh, nutrient-dense fibrous vegetables; low protein meals; minimal carbs; plenty of nuts and seeds; and healthy fats, aimed at helping the body switch on its longevity genes and turn on the production of stem cells. Paired with probiotics and neuro-nutrients, the goal is to repair guests' guts and maintain brain-friendly, filling dining.
Resetting the Natural Clock—Daily hikes and immersion in nature, yoga, oxygen altitude-training sessions, LED therapy and IV drips—combined with the aforementioned detoxification, fasting and a diet high in phytonutrients—switch on the antioxidant systems inside the cell that repair mitochondria (the 'power plants' in the cell) and support the repair and regeneration of brain cells.
Transforming Toxic Emotions—Daily practices geared towards breaking adrenalin addiction, boosting the production of bliss molecules and repairing the HPA axis (which controls the response to danger and is involved in regulating digestion, mood, sexuality, energy and the immune system).
Healing the Luminous Energy Body—Shamanic energy medicine practices to let go of emotional dramas and family traumas, to "erase dramatic stories stores in the luminous energy field [so the] body and emotions can start to repair."
Grow a New Body will run for seven nights and includes:
Seven nights' accommodation
Full board including all neuro-nutrients and supplements
Wellness screening
Four shaman/energy medicine sessions
Four oxygen altitude-training sessions
Four LED sessions for mitochondrial stimulation and repair
Four vitamin/mineral IV infusions
Three Glutathione infusions
Seven sessions of body work e.g. massage, scrubs and wraps, specialist treatments
Six pre-recorded lectures with the master shaman Villoldo
Entry and exit energy-medicine evaluation with a world-class medical doctor
Daily lecture and prevention education with the team doctor
Daily group morning yoga, hike or walk and evening meditation
Sessions
Six Senses Kaplankaya, Turkey—October 14-21, 2019 ($9,320-$17,068)
Six Senses Douro Valley, Portugal –July 15-22, 2019 ($13,075-$21,075); November 3-10, 2019 ($10,730-$18,730)
Six Senses Krabey Island, Cambodia—August 24-31, 2019 and September 2-9, 2019 ($11,210-$18,710)
For more information, visit www.sixsenses.com.