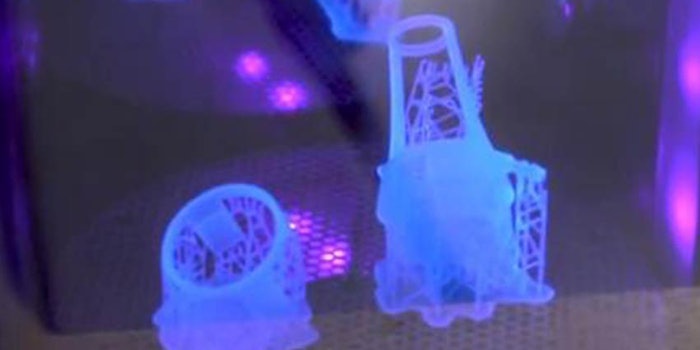 Sentient Lasers has invested in two 3D printers and radio frequency testing station, enabling the company to expand its service offerings. The additions allow the company to both enhance its capabilities with equipment repair and add to its portfolio of aesthetic equipment.
The printers are:
A Stereolithography (SLA) printer—This printer solidifies a bed of resin via a multi-layer process called photo-polymerization; this printer is used for fine detail measurement items such as alignment brackets, laser accessories or heat-resistant products
A Fused Deposition Modeling (FDM) printer—This printer works by melting a filament and depositing it in single layers that fuse together to create a solid object; it enables the company to print bigger, stronger pieces such as machine bases, connectors and moveable parts
Related: Sentient Lasers Virtually Brings Technology to Your Living Room
Computer-aided design allows the company to create new machine parts and draft and print work onsite, while maintaining the discipline of refurbishing.
The investment in a radio frequency testing station expedites Sentient's ability to test functionality and efficiency of new aesthetic equipment. The test station is made up of an anechoic chamber to eliminate reflection and external noise caused by electromagnetic waves. Inside the chamber are two receiving antennas which are used to check the gain and resonant frequency emitted by the RF machines.
"Sourcing smaller laser machine pieces is always difficult, as most manufacturers won't sell items such as alignment brackets, hand piece attachments and clips," said James Turner, service specialist. "Investing in 3D printers and a radio frequency testing station empowers us to enhance our current inventory while also having the ability to service new products."