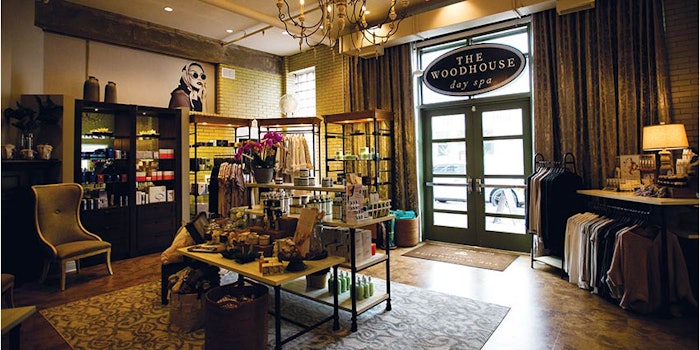 Terri Smith knows how to run a successful spa. In fact... She knows how to run four! Smith, who has worked with the Woodhouse Day Spa franchise for more than 15 years, owns and heads multiple locations around Indiana. The most recent opening being an exciting new location in the Bottleworks Hotel in Indianapolis. Smith started out her career in marketing for the Estée Lauder Companies. There she developed her skills in finance and leadership, which set the foundation for owning multiple spas for this successful franchise. With more than a decade under her belt, she has learned what it takes to maximize the books, provide a productive work environment, and create a customizable treatment menu. With a society that is "Starved for touch, healing, and is facing skin care challenges," Smith believes this year could be a game-changer for so many spa businesses if they have the right plan in place. Her Woodhouse locations are ready to provide a "High-touch level of experience that is truly transformational for clients post-COVID." Smith sat down with Skin Inc. to discuss the importance of treating every customer like a VIP, managing a spa location inside a hotel and her BIG plans for the next year.
Skin Inc. (SI): How did you get started in the industry?
Teri Smith (TS): I spent 16 years working with Estée Lauder Companies as a regional marketing director. After a long time away from home, I moved back to Indianapolis to be with my parents, as my father had been diagnosed with Parkinson's and it was time to come home. I left a job I absolutely loved, and because I missed the beauty industry so much I decided to research the spa industry and found the incredible franchise, The Woodhouse Day Spa. I signed my agreement the first day I met the team because I knew I was home.
SI: What were some of your first jobs out of school?
TS: I graduated from Butler University with a BA and moved to New York City to attend the Fashion Institute of Technology where I studied merchandising and buying. After I finished my degrees, I began working for Estée Lauder with the Clinique division, a company I loved that was full of family and a hardworking devotion to the brand
Continue reading our EXCLUSIVE interview with Terri Smith in our Digital Magazine...