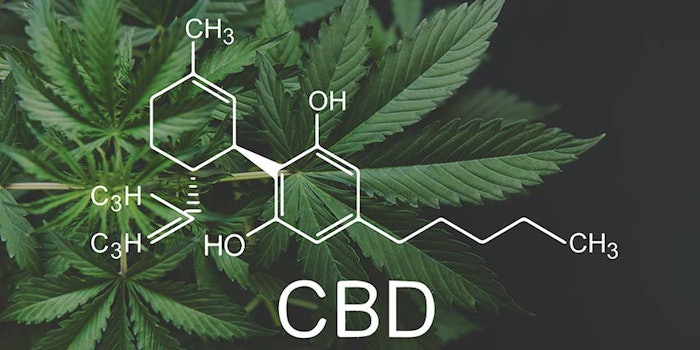 The CBD market has grown exponentially over the past few years, with new research surfacing regularly on its skin and health benefits. Its proposition for whole body wellness has led many a practitioner and spa owner to want to know more. Joan Sutton, founder of 707 Flora, was one of those practitioners. After working at Aida Thibiant Spa in Beverly Hills, it was at the High Times Cannabis Cup in 2017 where she was introduced to the passion that would change her life—CBD and hemp-infused beauty products. At that time the Farm Bill hadn't passed, and CBD was barely on anyone's radar. Though it was risky, Sutton decided to devote her time to marrying the two worlds of CBD and skin care together because she knew this raw material would be a "game-changer" in the beauty industry. Sutton quickly moved to Humbolt County in Los Angeles, which is considered by many to be the "foundation of the entire modern day cannabis industry," and hit the ground running. She worked tirelessly on a beauty brand that she wasn't even positive would be legal to sell, but eventually the bill passed, and 707 Flora was born. Sutton sat down with Skin Inc. to discuss her mission to remove the stigma around CBD products, how to effectively educate clients and staff on the benefits of hemp and the future of an industry that is just getting started.
Skin Inc. (SI): How did you get started in the industry?
Joan Sutton (JS): My first job in the beauty industry was working behind the beauty counter at Lancôme when I was 19-years-old. Interfacing with clients, getting to know their skin care concerns and learning what they really wanted from their beauty products proved to be an invaluable launching pad for my career. After four years of working for Lancôme, I went to work for Aida Thibiant Spa in Beverly Hills, where I worked my way up to a role that essentially put me under the wing of Aida Thibiant herself. She was truly a pioneer in skin treatments and products and a legend in the skin care world. She had also built a manufacturing facility, Thibiant International, which had R&D labs and an impressive team of chemists. It was here I eventually guided hundreds of products and brands from inception to launch and learned the ins and outs of product development. I worked on many brands in the prestige and masstige markets, as well as doctor and celebrity brands. This bird's eye view gave me an amazing outlook of the skin care industry, and I am so lucky and grateful for that experience.
SI: How did your interest in skin care develop?
JS: I've been interested in beauty for as long as I can remember. I initially got the job behind the counter at Lancôme to get discounts on products. I remember being in middle school saving up my babysitting money to level up my drugstore makeup for the gorgeous palettes in the department stores. But makeup simply sits on top of the skin, whereas skin care products target what's happening underneath, and they truly have the power to alter your appearance without covering anything up. Working with a range of customers at the counter taught me the basics and drove home the importance of taking care of your skin early.
Continue reading our EXCLUSIVE interview with Joan Sutton in our Digital Magazine...