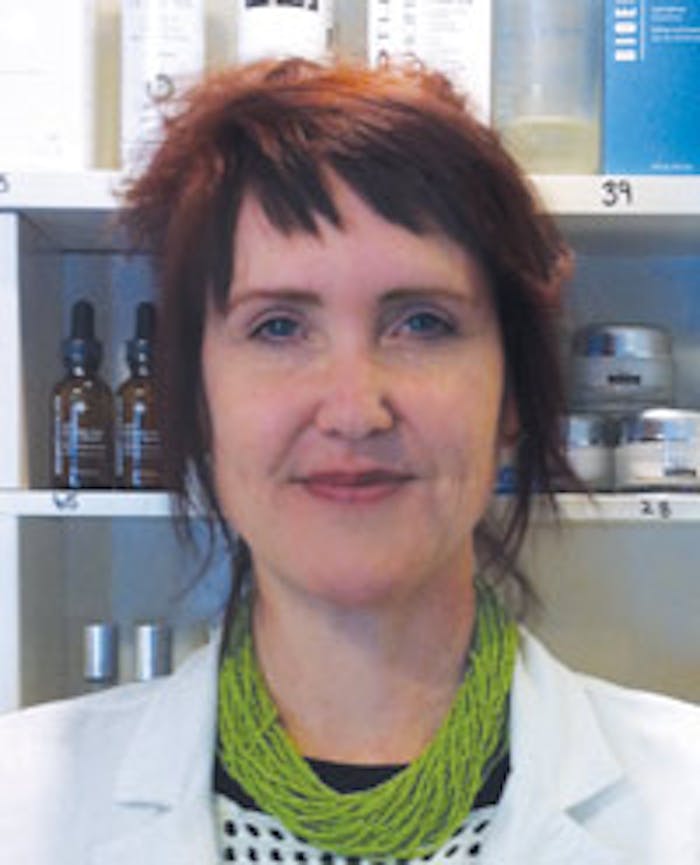 Mary Freihofner, Affordable Skin Care Salon, Philadelphia
Mary Freihofner, summa cum laude and Milton Moses Award 2008 graduate of Temple University, and earned the Hylunia Advanced Esthetics certification from the American Academy of Beauty in Philadelphia in 2001. She has continued her education in anatomy, physiology, microbiology and nutrition, and utilizes her 15 years of experience in acne and skin care to better the lives of her clients.
Q: Do you have a mentor?
A: "I do have a mentor and, interestingly enough, she does not know it! She is an esthetician [Billy Smith] that dramatically helped me clear up my acne more than 20 years ago ... her style was completely clinical—she had a lot of knowledge, and I felt relieved about her ability to help me with my skin. I felt safe and secure in her hands, and I hope my clients feel the same with me."
Becoming a skin care pro
"It was heartbreaking to wake up every morning and see my skin looking bad. It was a couple years [after seeing Smith] that I began to have a very clear vision that I wanted to help people with acne."
Client feedback
"Most of our acne clients have been searching for help for their skin for years before they come to us. I've had a few who have expressed to me they felt I had helped save their lives."
Staying current
"Mostly it is magazines like Skin Inc.! I know that, by reading the informative articles every month, I am in the top [percent] of superior skin care professionals in our field. The fact that it is free and so accessible is amazingly helpful to our industry."
Favorite treatment
"For sure, our Acne Stop Facial. After nine years of having my spa and performing this service nearly five times a day, I am not remotely bored by it and still look forward to it every day. I feel really grateful for that."
Drawing inspiration
"It is 100% my passion and interest to help [my clients] clear up and improve the look and health of their skin. Clients that depend on our quality services to help them also inspire me to keep our services affordable."