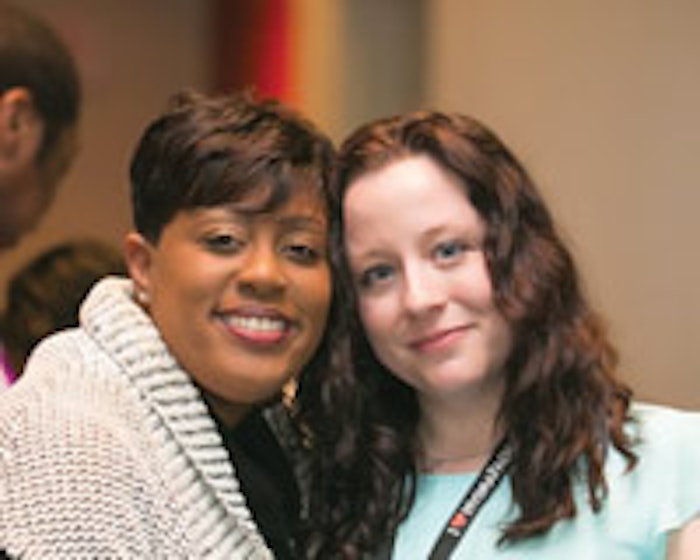 As I write this, the Skin Inc. team is just arriving home from the amazing Face & Body® Midwest show in Chicago! What an excellent weekend it was! Not only did the show itself experience an attendee increase of 54%, but the Advanced Education Conference Program also welcomed more than 300 attendees. With so many energetic and excited skin care professionals in one place to learn, grow and invest in themselves, it was a wonderful place to be. Opening speaker, JoElle Lee, owner of JoElle Skin Care in Rockville, Maryland, and personal esthetician for Michelle Obama, kicked things off in a big way, sharing the story of her journey from Chicago to the White House, and providing both inspiration and concrete pieces of advice for being ready to change your life for the better.
According to Lee, there are three steps to making the most of the opportunities that present themselves.
Make a decision.
Take action.
Follow through on that action.
Asking attendees to repeat these tips, Lee explained how, by following them, she was able to make her way to her unparalleled position in the skin care world today. She also emphasized the importance of having a bag packed and ready to go; to look ahead and be ready for potential areas of growth for yourself, both personally and professionally. The crowd left Lee's presentation motivated to get the most out of their investment in themselves and their careers—the classes comprising the Advanced Education Conference Program.
Throughout the tracks—Acne/Rosacea, Hyperpigmentation/Anti-aging, The Body, as well as the Business Summit—attendees had the opportunity to learn advanced strategies from a variety of impressive and dynamic industry leaders, including Lydia Sarfati of Repêchage, Michael Q. Pugliese of Circadia, Terri A. Wojak of True U Esthetics and many more.
Finally, the day was completed with the closing session, featuring Anne Martin of Anne Martin Skin Care in Seattle, who has such an impressive résumé of dynamic experiences, ranging from milking sheep on a kibbutz in Israel to spearheading the successful legislative drive to pass the Washington state two-tier esthetic license. It is the insight she derived from her various introspective journeys that allowed her to help guide Midwestern skin care professionals into looking deeper into themselves, and respecting their individual and career goals. This in-depth talk was the perfect way to wind down after a long day of education.
One of the overriding messages from both Lee and Martin was the importance of not de-valuing yourself and your gifts as a skin care professional. Your service and what you provide are worth a large amount, and great thought and discussion should take place before you decide to discount your services, or even continue working with clients who skip appointments or are verbally abusive to you in some way. Start paying attention to your worth—both personally and professionally—and you will find more satisfaction and fulfillment in your professional skin care career.
Until next month,

Cathy Christensen
Editor