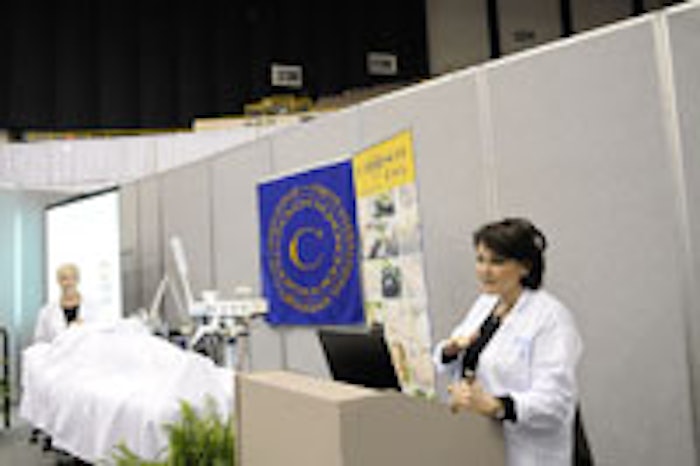 As chairman of CIDESCO (Comité International d'Esthétique et de Cosmétologie) USA, I want to share information about this organization that I am so proud to be a part of. On behalf of CIDESCO, I have traveled to numerous trade shows, conferences and events, educating skin care professionals around the globe. Enlightening, uniting and empowering estheticians is what our organization aims to do, and I believe all estheticians can benefit from this advanced education.
CIDESCO, founded in 1946, specifically caters to estheticians, and is a way for estheticians all over the world to unite under one organization. There are CIDESCO sections in 30 countries worldwide, and more than 230 schools. Receiving a CIDESCO diploma is the world's most prestigious qualification in the field of esthetics and beauty therapy.
I recommend all skin care professionals take every opportunity to advance their education. As with all professions, credibility means everything. As an esthetician, becoming CIDESCO-certified is a way to earn that credibility. Through your training process and time spent dedicated to earning this certification, you will learn various techniques and services that will make you the ultimate beauty professional who withholds the highest credentials in this field. Being CIDESCO-certified will make you recognized within the beauty industry and can expand your job opportunities. Put bluntly—it will help you make more money!
How do you get started? If you have less than three years of experience, you must gain at least 600 hours of experience before you can get certified. If you have at least three years of experience, you can take the CIDESCO examination during an annual CIDESCO World Congress, or in a CIDESCO school when the examinations are being held. A refresher course and written project are also required. To find an accredited beauty and spa center, you can visit www.cidesco.com.
Lydia Sarfati, president and founder of Repêchage, is an internationally recognized skin care expert quoted in Vogue, InStyle, Glamour and The New York Times, and she has been featured on CNN, CBS and Fox. Sarfati has more than 30 years of experience as an esthetician, spa owner, manufacturer and consultant. She is also the author of Success At Your Fingertips: How to Succeed in the Skin Care Business (Publications, Inc., 2012).