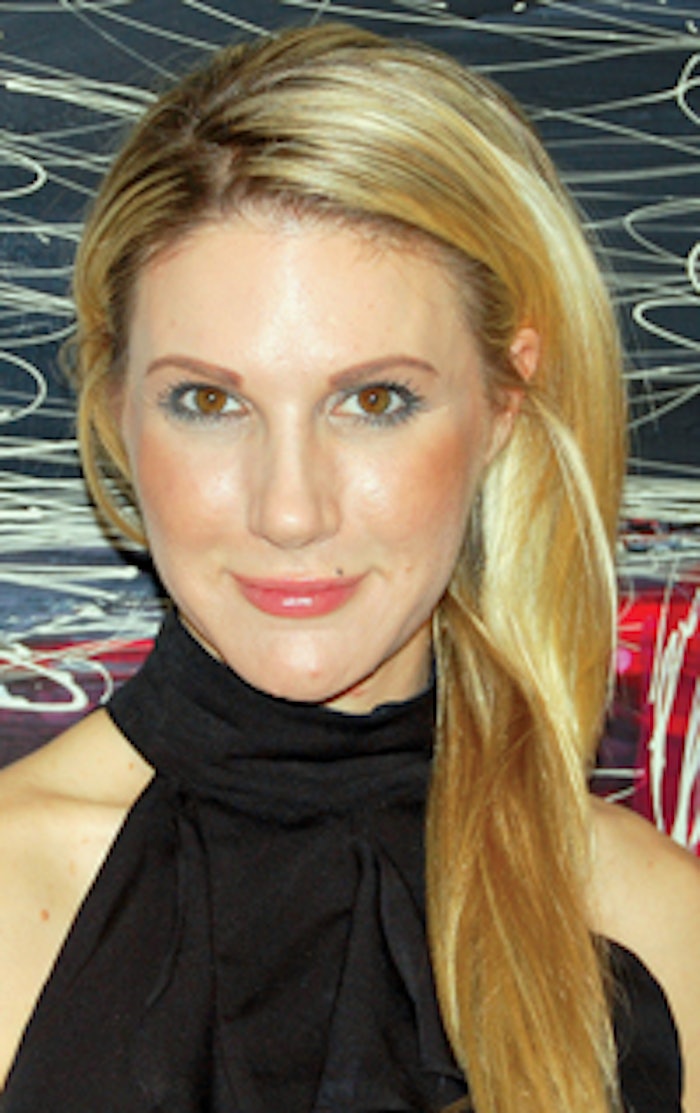 Dawn Amador, owner of Skin Logic in San Jose, California, isn't the traditional spa owner ... and this may be one of her biggest assets. Not confined by the classic business model of a spa, Amador is taking a niche approach to services and relying on social media as her main marketing resource, showing that thinking in an innovative way can result in business success.
When she started college at the University of California, Berkeley, she studied statistics and analytics. "I was always the girl with the perfect skin, and in college, I started having cystic acne. I went to dermatologists, took prescription medication, and my skin was either clear and raw, or broken out," explains Amador, whose passion for skin care was triggered by this experience. Although her interest was piqued, she completed her bachelor's degree and went on to obtain a master's in product development. "For my master's degree thesis, I created a faux skin care line and literally began mixing oils and ingredients," she says.
As her passion for skin care grew, Amador found herself becoming intimately familiar with Excel spreadsheets during an internship for her product development degree and decided enough was enough. "I did a Google search on jobs with the highest satisfaction rate and 'esthetician' came up," she states. After receiving her master's degree, she realized she had come to a fork in the road in regard to her career, and decided to choose the path that could lead to happiness and become an esthetician. Amador obtained her cosmetology license from Trinh College in San Jose in 2008. Although she had visions of owning her own business, she made the decision to first work for a spa to learn more about the business ... but then the recession hit. "I figured that this was exactly where I was supposed to be and decided it was the perfect opportunity to go into business for myself because the costs to rent and lease buildings became so reasonable," she says. "I had no clients when I opened Skin Logic in February 2009. I sat down and wrote up a business plan, and decided that I was going to focus on acne."
After settling on her plan, Amador also took a different tactic to marketing her services. "I market through social networking and online advertising, and have never spent more than $80 a month on marketing. I track it all through Google Analytics, a free Web analytics solution, so I can see what is working and what isn't. All my booking is online, and I have a Google Voice number, which is free online voice mail, to help keep my expenses low. I just celebrated my one-year anniversary and have nearly 200 clients," she says.
Showing her propensity for statistics, Amador adds, "All my clients are struggling with skin issues; 98% have acne. I educate them about health, supplements and skin care products, and tell them that 30% of their success is me, but 70% is them."
Along with her passion for skin care, Amador also is a competitive runner who is considering going out for the Olympic Marathon Trials in 2012. The challenges and obstacles that come with long-distance running are easily translated into those a business owner can experience when maintaining a business, she claims. "When you're running, you get to a point where a physical challenge becomes a mental challenge, and you can either quit or overcome that mental challenge, and then success is right around the corner. I bring that into my life, and it is such an inspiration; the feeling you get when it is your own success is incredible," she says.
And her current success is something that Amador promises to build on in the years to come. "I see Skin Logic growing into a wellness center; I like to bring a holistic approach to skin care. I want to write a book, I want to teach; this field is so vast and there are so many opportunities," she says, emphasizing that she also puts a lot of effort into staying up-to-date and relevant in this ever-changing industry. "I am constantly attending classes and workshops, and reading any literature I can." She plans on continuing her unorthodox methods for success, and also to keep putting her entire self into her business. According to Amador, "I'm not your traditional relaxation therapist; I don't even offer waxing. I'm a pure treatment-oriented esthetician, and I love what I'm doing. I just feel so fortunate to have found my passion and to be living it every day."