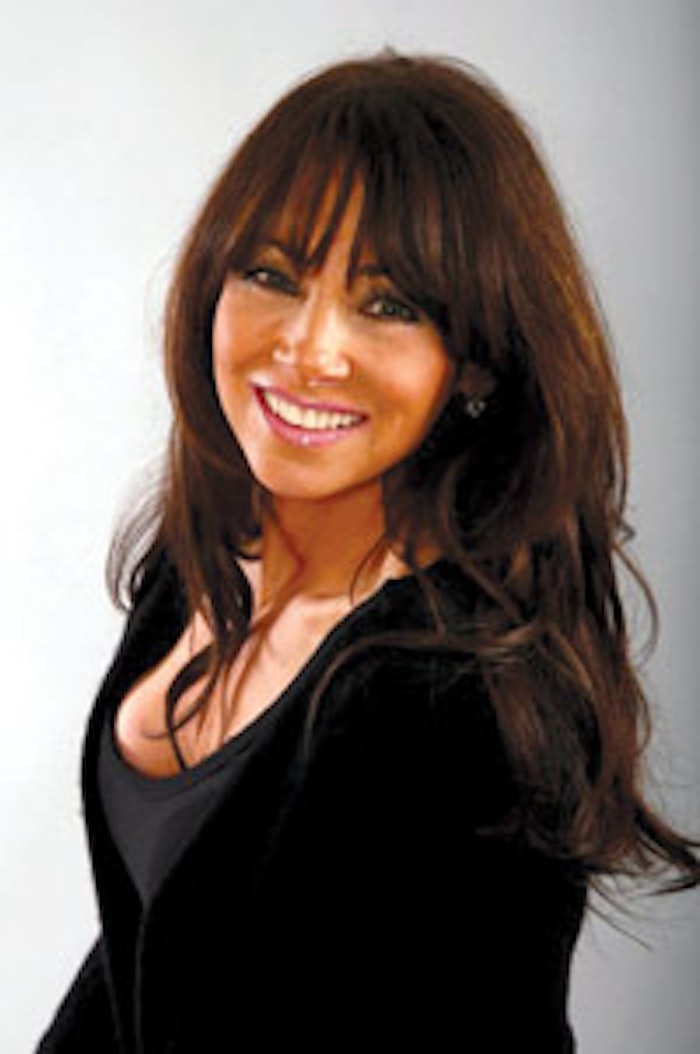 Evolution is a mind-set for Martha Vucsko, owner and president of La Look Inc., a day spa in Chagrin Falls, Ohio.
Vucsko starting as a model in high school, where she became interested in the makeup artistry that took place behind the scenes. That love of makeup evolved into a desire to go further in the field. "I decided I wanted to get into the industry, so I studied esthetics and cosmetology at Ohio State Beauty College in Cleveland," she says. "I loved the makeup end and became licensed in 1983."
Then, in 1992, after having worked in a few salons as a hairstylist, Vucsko decided to open a distribution company, Sachmode International, that sold cosmetics and skin care to other beauty salons. While working in this capacity, Vucsko began to notice times were changing in the beauty industry, but in talking with some of her salon clients in Ohio, she found they were still primarily focused on hair care. "Many of the salons were trying to branch out into skin care, but it wasn't taking off for them," she says.
After spending almost four years without a hands-on role in the industry she loved, Vucsko decided to keep Sachmode's doors open and get back into the game in 1996 by opening La Look. "I decided not to offer hair services at all. When I opened, we did facials, massage, waxing, nail services and body treatments. At that time, it was very rare not to have a hair salon," she says. When she opened the spa, she reached out to former hair clients, advertised, and relied upon her active role as a fitness and aerobics instructor in the community to drum up business.
"People looked at me like I was crazy. Many thought I would never make it without doing hair because no one knew what a day spa was back then," Vucsko says. After about two years though, she noted people were growing more familiar with the concept, and in three years, she expanded the business, growing from 1,000 to 5,000 square feet. During this time, Vucsko's focus also evolved, and she began offering medical spa services. "At that time, only 3% of spas were medical spas, so we were on the cutting edge," she explains.
Another evolution very close to Vucsko's heart was just around the corner. Although the business still works with a plastic surgeon once a month for consultations and minimally invasive procedures, in 2006, La Look became a wellness spa.
"We started changing because our clients' needs started to change, and detoxing was huge. I started a program called Inside Out: 40 Days and 40 Ways for the 40-Plus Woman, which was a series of workshops," she says, explaining that women in other age groups requested programs, as well.
And her business wasn't the only aspect that evolved to this point. Although Vucsko has always been personally interested in fitness and works as a personal trainer for some of her spa clients, when she turned 44, she decided to compete in a figure competition, which is similar to a fitness competition. Her first year, she won fourth place, and the next year, when she was 45, she won second place. "That was how the workshops came about," explains Vucsko. "I wanted to show how women in their 40s could change their lifestyles for the better."
Unfortunately, her goal for first place has currently been put on hold due to an autoimmune illness she's been fighting since the summer of 2008. But Vucsko's illness offered another inspiration for her business, motivating her to bring in different approaches that offer wellness benefits, such as detoxifying body treatments, nutrition seminars and meditation.
Slowing down is just not an option for Vucsko, who proudly practices what she preaches. "I like when people see that I've had challenges and that I can overcome them, so I can help others overcome their challenges, too," she says. Vucsko helps address challenges within her larger community, as well, by working with the organization H.E.L.P., which has the purpose of spreading Hope Education Love and Protection to children throughout the world. "We do charity work, fund-raisers, and we just did a wellness day to raise money for the organization," she says.
As is always the case with evolution, there is no end in site for Vucsko, La Look and Sachmode. "In the future, I would love to do some type of retreat program and educate other spa owners, helping them to be more successful in the industry," she says. And if her past is a predictor, Vucsko has a very bright future on the horizon.