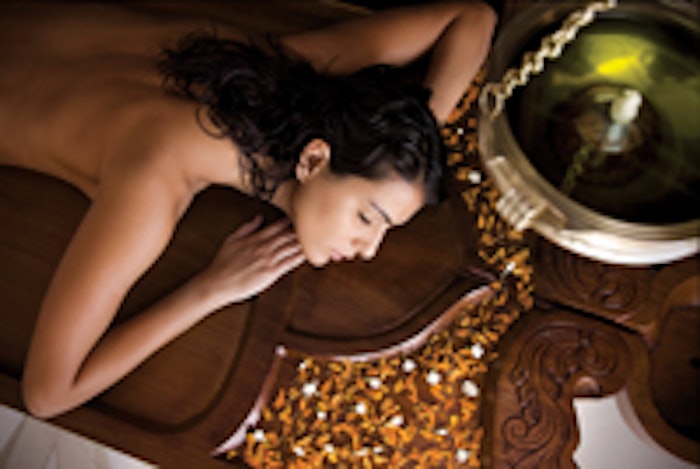 Originally from Mumbai, India, I've had many experiences journeying through the Himalayas throughout the years, and even when my life in a Himalayan boarding school in the 80s brought me face to face with various ailments, I still treasure the encounters I had with local healers who succinctly assembled an array of herbs that provided just the right remedy for my afflictions.
Mystical forces
The Himalayas, with a wealth of medicinal plants and traditional knowledge, has been home to a host of different people and tribes leaving their signatures and creating a mosaic of cultures. Local gods and goddesses have been equated with the divine, and the Indian epic Mahabharata describes how the Pandava people journeyed through the Himalayas en route to heaven.
Although the tale's origin dates back to the Middle Ages, the ancient rishis and sages discovered truth and created great commentaries from it, shaping influences still seen today in the region.
Indigenous systems of medicine are specially conditioned by this cultural heritage and these myths. The Himalayan people believe that unhappiness of such local gods is the cause of disease and often use magico-religious and natural therapies to appease them.
Nature's bounty
The biodiversity of the Himalayas is unrivaled. The rich, alluvial soil—rife with iron, aluminum and large amounts of minerals and nutrients—is very suitable for agriculture, creating an ample support system for skin and body care ingredients.
The Indian Himalayan region alone supports approximately 18,440 species of plants, many of which are associated with medicinal properties. Known as "high mountain medicine," these healing plants offer a duality of abundance and diversity, and many of the herbs and shrubs of the forests are much-pursued for their medicinal properties.
Delicate balance
A long-held tradition in the Himalayas, the ancient Indian therapy of ayurveda is demonstrating an increasing demand for a comeback in the 21st century. Using the local flora and fauna for its restorative properties, Indians have long understood the bounty of nature, and the enchanting, time-honored Vedic practice known as ayurveda, a well-documented medical science from the area. Symbolizing the "knowledge of longevity," it addresses each person's unique health and beauty needs in a meaningful and effective approach to modern living.
Ayurveda considers the body to be composed of the same elements as the universe. These five elements are embedded into three biological forces that govern all life processes. According to ayurveda, the three doshas, or body types—vata, pitta and kapha—are present within every cell and atom of the body and correspond to different characteristics, organs and metabolic types.
Old world charm
At just above 8,250 feet in the Western Himalayas in India, Wildflower Hall, Shimla in the Himalayas, an Oberoi Resort, floats among a blanket of alpines, maples, wild flowers and Himalayan flora. Just a short, 45-minute drive north of Shimla, the Oberoi Spa at Wildflower Hall is laid with Burmese teak paneling, fireplaces, artwork and polished parquet floors, offering an aura of old world charm. Private spa pavilions and spa suites offer panoramic views of the imposing surrounding mountains.
Christine Hays, director of spa operations at The Oberoi Group, is currently working on opening two spas in Mumbai, and she emphasized the traditional significance of the popular Tibetan singing bowl massage offered at Oberoi Spa. "I was inspired to incorporate this treatment in our spa after I had taken a trip to Lhasa and experienced a Tibetan placing a singing bowl on my solar plexus and playing the bowl while chanting 'om mane padme hum'." The chant is one of the most widely used Tibetan Buddhist prayers or mantras, and it is used to invoke the attention and blessings of the Buddha Chenrezig, the embodiment of compassion.
The signature therapy of the Oberoi Spa at Wildflower Hall, called Journey to Tibet, is a warm herbal poultice massage combined with energy balancing and healing sounds. It begins with a guided inhalation, or pranayama, which incorporates meditative aromas. Then, the singing bowls made with seven metals are placed on the body's chakras, and the vibrations and therapeutic sounds from the mallet being gently tapped on the bowls are said to cleanse and enhance the chakras. Steeped in centuries of the indigenous herbology, the lemongrass and camphor aroma-filled poultices contain a fusion of Himalayan meditative herbs. Indian senna, wild asparagus, neem and sacred tulsi are all included and applied to the entire body to deliver detoxifying benefits.
The Four Seasons Hotel nestled in the bustling kaleidoscope of Mumbai also boasts symbolic gestures of the intertwined facets of tradition and nature. For example, its ayurvedic, handcrafted massage table made from a single piece of neem tree is considered to have healing properties. And integrated into the Spa at the Four Seasons Hotel's offerings is the signature shirodhara—"shiro" meaning head and "dharardquo; meaning flow—treatment, in which two therapists simultaneously perform a full-body massage for 90 minutes while warm, herb-infused ayurvedic oil is gently and steadily poured over the forehead in a continuous stream. This service aims to instill a sense of deep relaxation and inner peace.
Himalayan odyssey
A short, three-hour flight to the southern Himalayas leads to Nepal, a landlocked kingdom renowned for its front-row view of Mount Everest. Home to more than 3,500 species of indigenous herbs and inspired by its long history of Tibetan Buddhism, Nepal represents the epitome of ancient and long-lasting beauty secrets.
Approximately a 10-minute drive from Kathmandu's Tribhuvan International Airport, the Hyatt Regency's Club Oasis Spa offers a Singing Bowl Meditation featuring Tibetan techniques while overlooking the Boudhanath Stupa, a holy Tibetan Buddhist shrine.
And situated at an altitude of 2,700 feet above sea level and 125 miles west of Kathmandu Valley, The Shangri-la Hotel in Pokhara is a symbol of what can be translated from rudimentary therapies to the spa in its original form. The enchanting city, framed by several beautiful lakes and a stunning panoramic view of Himalayan peaks, was part of a once vibrant trade route extending between India and Tibet. Mule trains can still be seen bringing merchandise to trade from remote regions of the Himalayas.
Donald Cha, a Himalayan spa specialist, created the Ayurvedic Detoxifying & Remineralizing Mud Wrap using a harmonious blend of juniper seeds crushed together with eucalyptus bark to form a stimulating herbal scrub. Fresh, pollution-free and mineral-rich mud from the deep forest of Nepal in the Himalayas is mixed with lavandin essential oil and spread over the body, which is then cocooned in a thermal wrap.
Also of note is Robert Buckley, founder of Himalayan Healers, a healing arts school and collection of area spa boutiques working to preserve the rich history of healing and energy work in the Himalayas, specifically for the benefit of sponsored students from the "Untouchable" castes of Nepal. Buckley teaches indigenous massage techniques and finds the treatments can be more invigorating than relaxing. "Some people have a tough time sleeping after receiving some of the massages," he notes.
To aid his training, Buckley studied with the indigenous local people and facilitated accurate translations so spas are sure to offer the authentic forms of the regional therapies. For example, Nepali massage utilizes five basic strokes in its technique, as well as unrefined mustard oil, which has a warming effect on the body, and Newari Sutkeri massage is a postnatal massage traditionally provided for both mother and baby in the first two months after childbirth.
From villages to victory
The Himalayas represent an idyllic global healing showcase. Indigenous therapies passed orally through generations exist today as living dialogues, helping people not only in the Himalayan region but around the world benefit from these techniques.
Organizations such as the Asia-Pacific Wellness Coalition, a regional body linking national spa associations in Asia, are contributing in the collection of data across this vast cultural landscape, as well as establishing a focus on specific segments of business and operations so spa operators in the region can take a glimpse at what others are doing to increase business and enhance the bottom line. They are also working to ensure the indigenous therapies are authentically translated to the local, on-the-ground spa culture.
One thing is certain: These elements of botanical and cultural richness have survived and are a boon to the spa industry, as rejuvenating Himalayan spa therapies likely will have a spot in skin and body care for years to come.