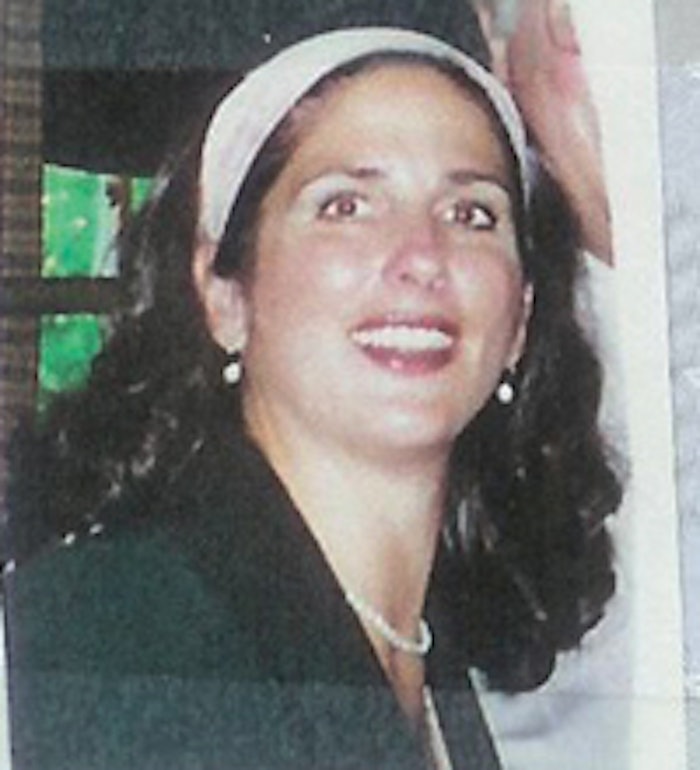 Spending all day with your friends while helping clients solve their skin care problems may sound like a dream job, but for Deborah Principale, co-owner of Vogue Salon & Day Spa in Williamsville, New York, it's a dream job she's worked hard to achieve.
Starting out more on the clinical side of health, Principale stumbled into the beauty world somewhat on a whim. "I was always much more into my science courses in high school, and technically, I was going to be a pharmacist," she says. After having a change of heart, however, she found herself pursuing a different kind of health care. "I ended up having some time I needed to fill and decided to go to cosmetology school," Principale explains.
Studying at the Harkness Career & Technical Center in Cheektowaga, New York, Principale received her cosmetology license from the state of New York in 1982 and began working as an assistant at a local Williamsville spa. There, she spent time learning about the beauty industry and honing her skill set, as well as creating relationships with her fellow employees.
"This was back when facials weren't such a big thing," Principale explains. "The industry was just staring to evolve." But as the popularity of skin care offerings at the spa grew, so did Principale's desire to find out more about them. And the more she learned, the more she found the esthetic profession to be in line with her interests.
"The skin care side of things just suited me better," she notes, and from there, she worked to integrate professional skin care into her repertoire, making the decision to focus solely on esthetics.
Principale also decided to enroll in the Sylvie Hennessy Academy of Esthetics & Spa Therapies in Clarence, New York, receiving her esthetic license in 1997. Staying at the same spa, she worked as an esthetician for the next three years, building up a dedicated clientele. However, after having spent 18 years at the same location, Principale and two of her friends who also worked there as hairstylists—Teresa Lapi and Christine Piggot—took a bold step and opened Vogue Salon & Day Spa in 2000. "We decided it was time to start building our own business. We wanted to do our own thing," she says.
The women worked hard to successfully launch the business, but weren't afraid to ask for help when they needed it. "We were all very confident in our skills with our clients and knew the services we offered were going to turn out wonderfully," Principale notes. "But for the things we weren't as familiar with, we always found it best to hire professionals who knew what they were doing to help. We hired a bookkeeper, an accountant and someone to help us with marketing. We knew our shortcomings, and then surrounded ourselves with people to help us overcome them."
With that strong focus, Vogue's owners created a sophisticated, modern space offering body treatments, skin care, and nail and hairstyling services, which helped it become a destination for its loyal clientele. Now Principale and the spa's co-owners work hard to maintain their level of service, customer care and, perhaps most importantly, education. "We like to keep our staff motivated and eager to seek out continuing education," she says. "One of our main goals is to always have our team members taking advantage of learning opportunities."
It's a goal Principale also abides by as she interacts with clients and provides a range of services on a daily basis. "I do facials, chemical peels, microdermabrasion, waxing, pedicures, manicures and body treatments," she says, and dedicated to helping her clients see superior results with each treatment, she notes, "I love my clients, and I love the reward of knowing that I'm helping them and that they are seeing an improvement in their skin, and I love seeing their increased self-confidence."
Principale also translates those feelings of satisfaction into inspiration. "The thirst for education from clients and my fellow estheticians at the spa helps keep us moving forward," she explains. "I'm learning more about the medical end of esthetics, focusing on understanding the body's systems, and learning about how the skin responds and replenishes itself."
"I think, as a society, everyone is better informed nowadays, so the industry is moving more toward clinical treatments versus those that are more fluff," she continues. "We have educated clients that want to see benefits from services—they want to walk out with results—so as an esthetician, its important that I learn as much as I can to give them those results."
And rather than seeing demanding clients as setbacks, Principale uses their comments as opportunities. "People with that knowledge kind of drive the industry to better itself, and I think that really just keeps us all on our toes," she says.
Principale, however, already seems prepped and ready to go, enjoying every minute. "I have loved my whole experience in this business," she says, and with her friends and co-owners by her side, she seems prepared to keep moving ahead.