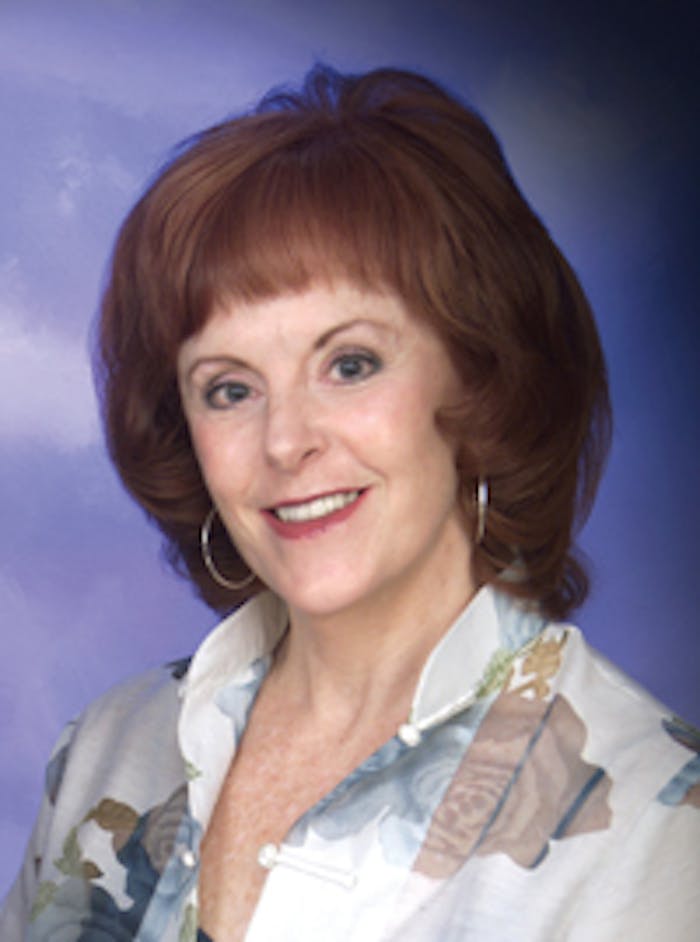 You never know where life is going to take you—and Marti Dunne has proven this. Although currently the principal therapist and head esthetician at The West Maui Wellness Center in Lahaina, Maui, Hawaii, Dunne hails from an altogether different vacation destination—Las Vegas. And with Vegas as your hometown, it's easy to believe that your career may take an unconventional turn.
"I had to wear pink hot pants, a pink wig and high heels at the Las Vegas airport in the 1970s to get people to rent cars. It was a gimmick, and I'm surprised that my father let me do it," Dunne recalls. But it was her next job as a cocktail waitress, which involved spiked heels and corsets, that surprisingly led her down a completely different career path.
"I received a massage because of the stress and discomfort of my job, and I was so moved by the experience that I decided to take a massage class," she says. "It was just a beginner class, but the incense, aromatherapy and the gliding movements focused and grounded me in a way I had never been grounded."
After attending the School of Shiatsu & Massage in Harbin Hot Springs, California, Dunne says she had a spiritual experience. She realized she could become a successful massage therapist. "Because I have dyslexia, I can't do the same kinds of things other people can do. I found out that this is something I was very good at," she says.
Dunne began working as a massage therapist at The Hyatt Regency Lake Tahoe Resort, Spa & Casino in Incline Village, Nevada, in 1976. She was drawn to the quiet, serene atmosphere. "I liked the gentility, compassion and generosity of working with other bodyworkers," she explains, and it was one of those co-workers who introduced Dunne to the world of esthetics. After six months of schooling, she earned her esthetic license in Carson City, Nevada, in 1994, and was able to take classes with skin care legend Howard Murad, MD. "I was so touched and inspired by his holistic view of the skin," she says.
She took her newfound passion for skin care back to The Hyatt and stated her case to a boardroom full of managers on why facials should be added to the all-massage menu. "They were very skeptical, and I really had to present the case to all these managers and convince them," Dunne says. "They said I better know what I'm doing, and they approved it and it was successful; I was the only esthetician there."
Still, time made for further changes in Dunne's life. Twenty-five years of employment at The Hyatt combined with a recent divorce and the death of her mother convinced her it was time to move on. "I had so much loss and I realized that you can't go back. I packed a suitcase, threw my cat in a box, flew to Maui and moved into my family's studio apartment," Dunne says.
After this move in 2002, she provided care for the elderly, performing facials for them in their homes. "I really got a lot of satisfaction out of it," she says. "I was able to do that to support myself for a year or so." Next, Dunne worked in a day spa and, while she acknowledges that she was very fortunate to get the job there, she admits it was kind of a dead end for her.
"I was getting more and more of a trapped feeling—I think this happens sometimes when you get to be a certain age and start thinking that all these young girls out of esthetic school are getting hired. I started feeling like I was too old. I had lost my confidence," Dunne explains. Then, during a walk on the beach, she noticed a sign seeking massage therapists for a newly remodeled business.
After inquiring about the position, Dunne was immediately called back and her expertise prompted the owners of The West Maui Wellness Center to add skin care to the menu. And because of the facility's focus on individual talents, Dunne has been able to design a flexible facial program. "To have the opportunity to create my own treatments feeds my heart and my soul and the creative process. I hope more flexible programs will be adopted by spas in the future," she says. "The more mechanical processes result in really stressed workers."
Taking the benefits of her flexible, individualized treatments a step further, Dunne hopes to get her hypnotherapy license in the near future in order to bring visualization and healing into her client interactions.
"As a skin care professional, I have to have my heart open," she says. "Clients get the real person when that happens." And as that real person, Dunne will likely be welcoming clients and offering them relaxing solace through holistic treatments for years to come.

Read more about Marti Dunne's journey in her own words.