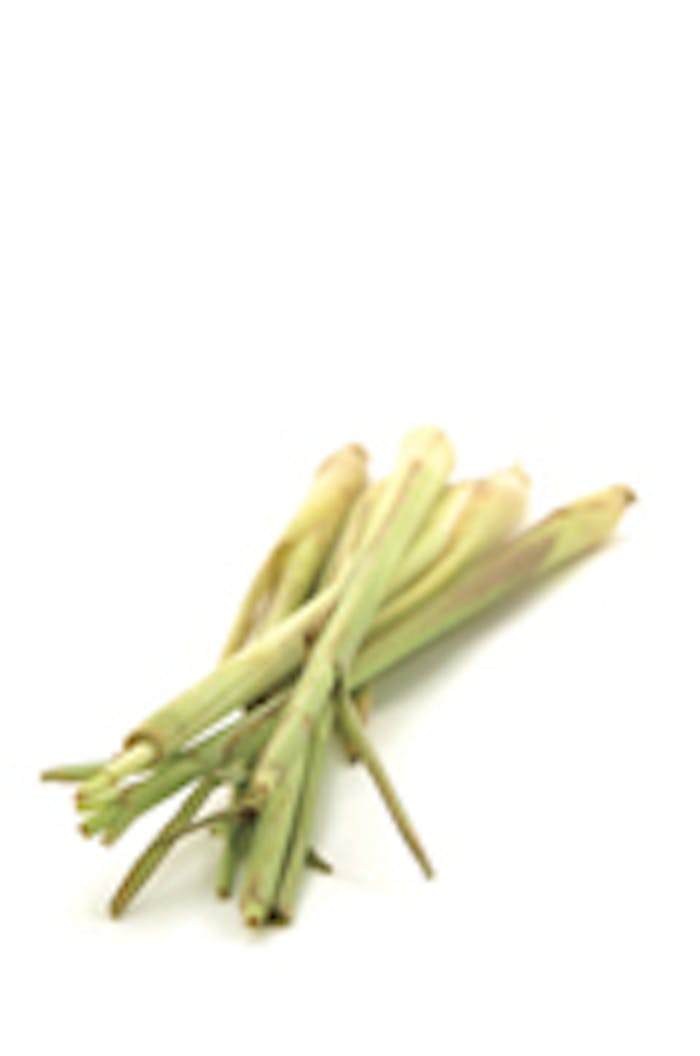 The strong and sweetly scented lemongrass has always been a key ingredient in Asian cooking.   In Thai cuisine in particular, it is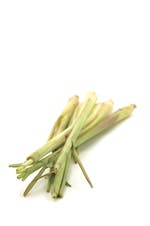 widely used in soups. Visitors to Thailand often enjoy treating themselves to a dish of tom yum koong, a famous sour prawn soup Thais and foreigners alike love, in which lemongrass is a key component.
       For many people, tom yum koong allows one the chance to taste lemongrass for the first time, as it isn't used nearly as commonly in Western cooking, with the possible exceptions of Latin America and the Caribbean. In those regions of the world, lemongrass is used primarily to prepare herbal drinks that reportedly offer a range of health benefits.

Lemongrass for the body
       Folk wisdom says that Cymbopogon, the scientific name given to lemongrass, is excellent for the immune system, as well as the lymphatic, blood and circulation systems. With this knowledge, it is no surprise that mothers in Mexico and Brazil offer their children a lemongrass-based drink when they begin to show signs of illness, as it may be able to give a boost to the immune system.
       In spas throughout Asia, complimentary hot or cold lemongrass tea is often given to clients before they indulge in their spa treatments. In Thailand alone, lemongrass tea, along with tea made with pandan leav+es, seems to be the preferred herbal drink to offer spa-goers because it can produce a mild sedative effect that puts people at ease and helps them to deeply relax. The effect is extremely mild, producing more of a calming attitude change than an actual physical effect, so there's no need to worry about clients feeling too lethargic or that they are under the effect of a narcotic, because they are not.
       Offering a complimentary drink to spa-goers a few minutes before their treatment has become a common practice all around the world, and lemongrass tea is one of the best beverages for this purpose. With its lovely scent and tantalizing taste, the tea can help clients drift stress away, and it is also cost-effective—all that is needed to prepare the tea is a few lemongrass leaves, water and a touch of sugar.
       Something important to note with lemongrass, however, is that it has a strong diuretic effect, so it is usually wise to ask clients if they'd like to make a trip to the washroom before beginning their service.

Rising popularity
       Though lemongrass is native to Asia, in the past few years it has been seeing a rise in popularity in the United States. Becoming more widely available not only in gourmet or specialized shops but also in mainstream supermarkets, it has actually become quite common for it to be grown domestically. Because of this, prices have largely dropped, as lemongrass no longer has to carry an import tax.
       In fact, if your spa setting allows, you can even grow fresh lemongrass yourself. Matching with the tones of the recent environmental movement, more people are becoming aware of the importance of avoiding synthetic fertilizers, so providing ingredients from your very own organic garden gives your spa a great hook. Clients will likely love the personal touch you have given your business, and it is a competitive advantage other spas are unlikely to have.
       To give lemongrass the green thumb treatment for your spa, you should know it is a perennial plant that grows best in warm climates and comes back year after year. Do note that if you live in a region where winters are harsh, you may have to pot it indoors temporarily during colder months.

Soothing uses
       In addition to making a delicious-tasting tea, lemongrass can be utilized in aromatherapy treatments and for scenting spa rooms and lounge areas, as well. Asian company Mandara Spa produces a lemongrass 100% essential oil recommended for athlete's foot, headaches, poor circulation, muscular pain and stress-related conditions, and lemongrass oil can also be very effective for jet lag therapies, as it makes muscles more supple and is a welcome scent for weary travelers.
       In fact, many spas in Asia incorporate lemongrass in their jet lag treatments even when its not essential to the therapy, as it is thoroughly enjoyed when used in aroma diffusers. Also, the ever-growing number of spas at airports in Asian gateway cities such as Hong Kong, Singapore and Tokyo are often scented with the sweet aroma of lemongrass because it helps to combat nervous exhaustion—exactly what passengers need relief from after a long-haul flight.
       And when it comes to offering spa treatments branded as lemongrass therapies, creativity is king. Find inspiration in the therapies offered by such renowned spas as the Anara Spa at the Grand Hyatt Kauai Resort & Spa in Koloa, Hawaii, which features the innovative Lilikoi Lemongrass Moisture Renewal Treatment. The fabulous service benefits from lemongrass' healing properties, leaves skin perfectly hydrated, and ends with the unique touch of skin-refreshing lemongrass hydrosol tonic.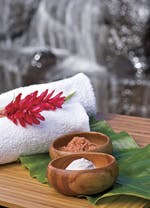 You can also play with the versatility of lemongrass, mixing it with other natural ingredients. This is the background of the Harmony Body Exfoliation at the i.sawan Residential Spa & Club at the Grand Hyatt Erawan Bangkok in Thailand. The enriching therapy incorporates the benefits of lemongrass and apricot in a thick scrub in order to purify skin and give it a radiant, glowing look. With a wonderful result and a lovely, lingering scent, it is no surprise that this exfoliating body service is one of the spa's best sellers.
       Another way to use the aromatic plant is in compresses. Lemongrass is one of the main components of the ancient Thai herbal compress, a mixture of traditional dried herbs bundled in terry cloth and used to massage the body. The combination of the herbs when heated with steam releases healing properties that are absorbed through the pores and give a sense
of well-being.
       These compresses are one of the most relaxing Asian spa therapies available and are quickly gaining recognition around the world, becoming a fashionable product in spa retail areas because clients can purchase them for home use. If you make your own herbal compresses, keep in mind that lemongrass is a must—all other herbs are optional.
       Obviously, lemongrass has a lot to offer the well-being of your clients, so spread the knowledge and let them know about magnificent lemongrass and its incredibe properties. Spa-goers are becoming more savvy every day, and they want to know the benefits your spa products can offer them, so letting them in on the secret of lemongrass is a great way to gain their confidence.

The zest of lemongrass
       Whether you use lemongrass for brewing up aromatic, tasty herbal drinks, as an essential oil to scent your spa, or in the creation of your very own signature treatments, your clients will be thrilled with its scent and healthy properties while you can enjoy its low price and versatility.

Learn more about lemongrass, including Lilikoi Lemongrass Moisture Renewal Treatment.
More articles by Sarah Kajonborrirak:
Web Exclusive Content: International Trends: More Healing Herbs (January 2008)
International Trends: Indonesia, Naturally (September 2007)