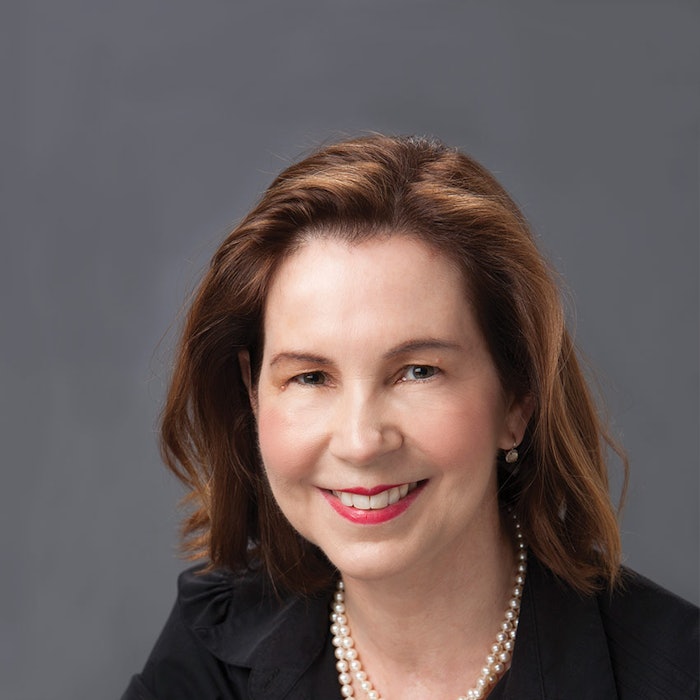 What does it take to operate a successful day spa for over 32 years, through emerging technology, a downturned economy and industry shifts? Well, for starters it takes dedication, a hunger for knowledge, expertise and a passion for the profession—all of which I would use to describe Marion Simms, a licensed esthetician and owner of Skinsense Wellness Spa. Her spa has continued to thrive over three decades because she loves what she does, and to prove it, she still continues to treat clients every day. Simms' training is never out of date due to her unrelentless quest for knowledge and education, which led her to help establish Skin Inc. in 1988 to bring skin science information to estheticians.
Simms' knowledge, passion and dedication has greatly benefitted us, and we know it can help you, too, whether you just entered esthetics or are a seasoned practioner. Skin Inc. sat down with Simms to find out her secrets to success and what fuels her passion for great skin.
Skin Inc. (SI): How did you get started in the industry?
Marion Simms (MS): When I came into this industry, there wasn't much. When I first got [to the United States], I helped educate for Guinot. Rooms were in salons, and that transitioned into the day spa. I started my spa in 1984. I have had my business for 32 years now, and I thought that over time, it would get easier. That is why it is important for you to love what you do.
SI: How has esthetic education differed over the years?
MS: When I first came to the United States from England, the training was limited for estheticians, which was why Jean Allured and I helped start Skin Inc. We have much better education now. Back then, the climate was very different. I think we are going through another climate change in the beauty industry.
SI: How did you get through the recession?
MS: Surviving the recession was very hard. We kept our prices competitive, but we were lucky that we were well established. You aim to say that you are booked 80% of the time, and if you are doing that, you are doing great. People have emergencies, and they can't find a sitter for their children, so you can't be booked 100% of the time.
You aim to say that you are booked 80% of the time, and if you are doing that, you are doing great.
SI: How do you keep the spa successful?
MS: Sometimes people get lazy, and they don't want to market themselves. It is a challenging industry, and like anything, you have to work at it. You have to love what you do. To stay in any business, you have to work very hard. You have to market and be in social media if you want to keep your name out there. I am reading books on how to reach millennials. You have to be on top of what is current. You get out of it what you put into it. I have never worked less than 6 days a week in this industry.
SI: What do you love most about esthetics?
MS: The touch is what I love the most. I find the skin fascinating. One of the most exciting parts of this industry is treatments. The chemistry and science behind products is what keeps me going. We used to do rather damaging treatments, and then we realized we don't have to blast the skin. Now through technology, we have a better understanding on how the skin really works. We understand how DNA works and how the skin rejuvenates itself. The products used in the treatment room and in home care are very efficacious. In this highly competitive market, you have to stay up on the latest in science and ingredients. You have to work at keeping your clients loyal.
SI: How do you keep your clients loyal?
MS: I offer my clients efficacious treatments with the best ingredients. It you want results, you have to be consistent. But it is important to remember no matter how whiz-bang skin care science gets, it will never replace the power of the human touch. When clients come for a facial, they are coming in for the human touch. Everybody loves a powerful, connected head-and-shoulder massage. Times aren't easy right now. Also, reiterate education with you client every time.
SI: How do you choose product lines?
MS: I do a lot of experimentation. I also choose a company that supports me with samples and education. The product line an esthetician chooses largely depends on your target market and demographic. My biggest demographic is 30-55. I started off with Guinot. I took PCA Skin on when there was a demand for a medical line. I always carry essential oils. Go to the shows, get samples, speak to vendors and be selective. Don't over inventory. That was a big mistake made by the spas I visited.
SI: How do you market your spa online?
MS: I do SEO. Have a really good website that is fully integrated with all your hyperlinks and is optimized. I am on Yelp. I also blog, and I cross post it.
SI: Where do you go for education and knowledge?
MS: I belong to a business group. That gives me access to business support, and it keeps me out in front of people. I attend trade shows. Every once in awhile, I will dip in and do a course.
SI: How has your spa evolved over the years?
MS: We have moved into a boutique spa that does wellness. People are increasingly interested in [wellness] now. The population is obese and on medication. There has to be a better way. The body is a remarkable thing, and there is entirely too much sugar and chemicals in our food. The skin reflects the body to such a large degree. In this industry, we are on the brink of an entirely new paradigm.
SI: Would you have done anything differently in your career?
MS: I don't have a lot of regrets. I have thoroughly enjoyed my career. I would have liked to start the industry as an educator.
SI: How do you develop your treatments?
MS: I speak to my staff and ask my clients what they want. I also read my magazines. We are trying to develop a stem cell facial. We've got to use stem cells, peptides and other high-tech ingredients. Vitamin A and C are things that you just have to have. We use all types of electric therapies such as galvanic and microcurrent. It is the technology that has made all the difference. Science and technology have really fueled our industry.
SI: What would you like to see in the future of esthetics?
MS: I would like to see a better understanding of rosacea and hyperpigmentation.
SI: What do you enjoy doing in your free time?
MS: I hike and enjoy time with family and friends. I also like to travel, read and garden. I tap into them when I can.