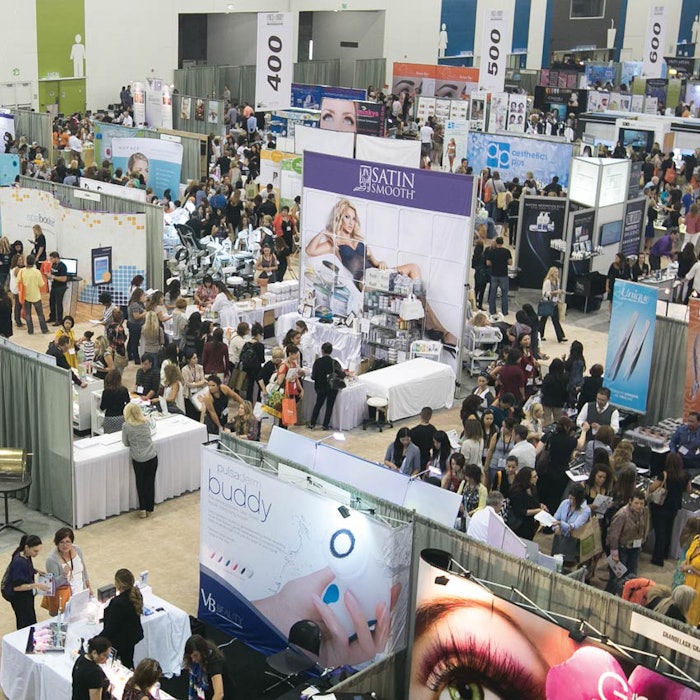 Face & Body Spa Conference & Expo Northern California 2015, held August 22–24, 2015 in San Jose, California, offers skin care professionals a complete spa industry experience.
With more than 15 new companies and 130 total companies exhibiting to date, spa owners and estheticians are sure to discover new products and treatments to offer clients at their spa!
Get touchy-feely
At Face & Body, the companies and products you may have been researching all year are in one place, which gives you the ability to compare and contrast!
It's no secret—spa professionals are hands-on people. There is nothing like getting to touch and test a product before purchasing it to use on and sell to clients.
Getting the opportunity to talk with suppliers, experience treatments and watch live demos at Face & Body is truly invaluable. Also, remember that Face & Body's Expo Hall is cash and carry, so be prepared to purchase on the show floor.
Speaking of touch, the "body" in Face & Body will return with the Massage Area, which debuted at last year's event, and will be represented with more than 16 massage companies on the expo show floor.
Networking with Peers
You will also have the opportunity to network with your peers on the Face & Body show floor. With more than 4,000 owners, estheticians and spa managers in attendance, you are sure to cultivate relationships with new friends in the industry.
Plan Ahead
To get the most out of your Face & Body experience, be sure to plan ahead. Having a distinct plan of what you want to accomplish while at the event will help you complete your goals and strive for more!
Creating a list of the types of products and treatments you would like to learn about is a good place to start. Making time for new exhibitors, as well as visiting familiar faces, will allow you to stay current on industry happenings.
Learning Opportunities
Face & Body offers more than 65 free Supplier Classes, which give you the opportunity to learn more about product lines and how to use them in the treatment room. These classes give you the chance to develop what you have learned on the tradeshow floor in an intimate classroom setting.
The Advanced Education Conference Program at Face & Body was created specifically for estheticians, owners and managers that are serious about propelling their careers and learning the newest trends, techniques and ingredients in the industry.
This year, the conference will be broken into four product-neutral tracks: Wellness, Face, Body and Business, which gives you the opportunity to dive deep into the specific segment that interests you or bounce between tracks as desired.
Learn more about how you can propel your career today by visiting www.FaceandBody.com/california!