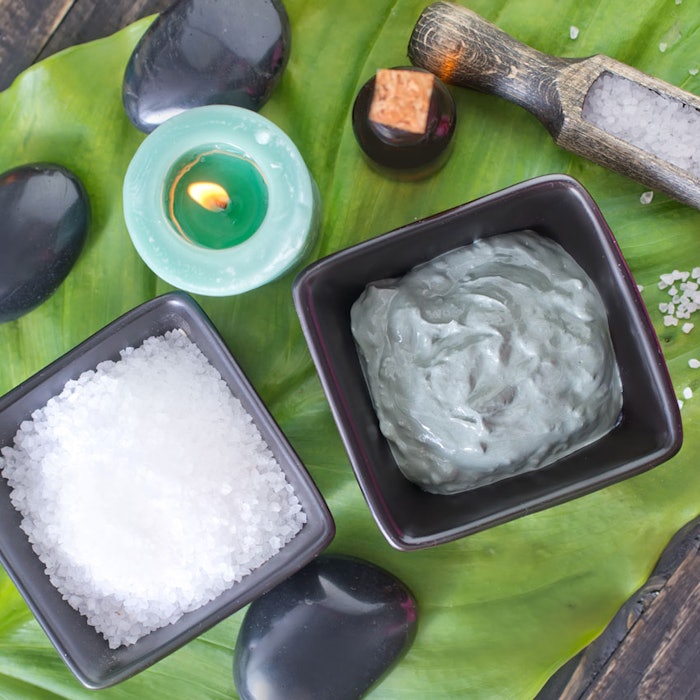 The skin care industry has embraced organic ingredients, and organic product lines are now available in skin care facilities, salons and beauty retailers around the United States. Everyone is gaga for organic! This trend brings with it a wealth of questions that need to be addressed, including: 
How do skin care clients perceive organic products and services?
What results are clients expecting from organic skin care?
Are organic products being pushed to the market, or is the market demanding these products?
Organic product lines are now available in skin care facilities, salons and beauty retailers around the United States.
To find answers to these questions about consumer behavior with organic purchase decision making, it is safe to look to a region that has been on the forefront of the organic lifestyle—the place that pioneered the slow food movement, where residents' everyday lives encompass clean-living values—the San Francisco Bay Area.
For the past 40 years, the San Francisco Bay Area, including the cities of Oakland, Berkeley, Sausalito and San Francisco, have been leaders in the eco-friendly, green lifestyle. This region of the United States has a multitude of organic restaurants, grocery stores, juice bars and spas. It is one of the hottest spots in the country to explore consumer behavior in the organic skin care market.
To gain perspective of this market, four spas were selected in San Francisco that offer organic skin care services. Each spa is located in a different area of San Francisco to ensure a full representation of targeted clientele. The goal was to delve into each spa's business model, and examine their spa menu, product lines and history to find how organic skin care products and services were being integrated into their business.
Of the four spas, two have been offering these treatments for more than a decade, while another just launched their first organic treatment in 2014. These four locations have identified themselves as follows: two as a wellness spas; one day spa; and one holistic spa. While all of the facilities tend to have more of a wellness and holistic approach, my focus was on a particular spa that seemed to offer a wide variety of services ranging from advanced scientific skin care products and peels to an organic facial with 90% organic products. Coincidentally, this is the location that launched its organic facial in 2014.
International Orange
A yoga studio and day spa in Lower Pacific Heights in San Francisco, International Orange has been offering an organic facial since it opened in 2002. One of its five-point mission statements is to, "Offer effective, nurturing wellness treatments."
According the spa representative Leslie Su, International Orange integrates organic products into every facial. Their 75-minute Organic Detox Facelift Facial ($185) is all organic, which is ideal for dry and lackluster skin types. International Orange's menu also offers a Custom Enzyme Boost with a fruit cocktail, and Power Peels with lactic acid, salicylic acid, glycolic acid and retinol.
They find their clients asking specifically for organic facials on a regular basis. The spa also offers a full line of organic products at retail, with a select group of their retailed organic products being used in their treatments. While this facial is the highest priced facial out of the four visited facilities, it a positive indication that the market supports a premium price for a service that has higher treatment costs and for one that is in demand.
In-Symmetry Wellness Spa
In-Symmetry Wellness Spa in the Mission District of San Francisco has a philosophy of helping their clients find balance. According to co-owner Dave Combs, they have been offering organic skin care since 2011. They added organics after an overwhelming number of requests from their clients, who are growing more and more concerned with what is going in and on their bodies.
In-Symmetry offers a 60-minute customized organic facial ($95) for all skin types. They have experienced positive feedback from clients who receive treatments and who consistently use the organic skin care products at home. They combine the use of advanced skin care treatments, such as microdermabrasion, with organic products to treat sun damage and to help reduce fine lines and wrinkles.
Kabuki Springs & Spa
Kabuki Springs & Spa in Japantown is described as a magical urban oasis. Their goal is to  "assist you in your path to restorative well-being." The facility offers communal baths—dry sauna, steam room, hot pool and cold plunge—as well as sea salts for body scrubs, organic tea service and flavored waters. The massage menu is a step up from the average one, including a Thai Yoga Massage, as well as reiki, shiatsu and craniosacral therapy. Their services menu is a feast for the holistic spa enthusiast.
While the spa has dabbled in organic skin care for nearly 15 years, they have recently converted to an eco-friendly product line that is mostly organic—the line also offers vitamin C-based products. They also sell this line as retail. Kathy Nelsen, spa director, explained that they use eco-certified products in their 50-minute Essential Facial ($95), which is customized for all skin types. She also mentioned, "Eco-packaging, plant-derived ingredients and a knowledge of organic materials is very important to our clients. They ask for results, but appreciate organic."
Kabuki also offers the Botanical Peel Facial for anti-aging results. The products in this peel are not organic, but are naturally derived. Nelsen explained, "It's taken off with a bang. Clients are seeing immediate results and definitely spreading word-of-mouth."
SenSpa
SenSpa, located between Crissy Field and The Marina, uses a holistic approach to guide every client to her optimal state of well-being. This spa has a luxurious, Zen-like setting with a full treatment menu that includes acupuncture and Chinese medicine. One might expec their skin care menu to be full of organic facials; however, the 60-minute Simply Organic Facial ($155), was recently added to their skin care menu in the summer of 2014. Their menu reads like the typical spa treatment list: microcurrent, microdermabrasion and resurfacing peel treatments.
"Clients began to ask for [organic skin care treatments] because they were following our overall wellness principles," explained Stephanie Coyle, lead esthetician at SenSpa. When asked to explore how organic skin care compares and differs from scientifically based skin care, she said, "It truly depends on the product, ingredient technology, delivery systems, efficacy and penetration of molecules. Traditionally, organic skin care has been used to promote skin health, but not necessarily used to treat more sophisticated skin challenges. As science has gotten better we have seen organic products really make their mark in treating skin conditions, but they are tricky to work with due to instability, preservation and market saturation of products that simply don't work."
With the newly added focus on natural skin care, SenSpa has had to create results-driven treatments that still deliver organic elements. Coyle explains, "We tend to opt for a combination of science and nature to treat even the most significant skin damage. In truth, we would most likely initially treat the condition with more aggressive, science-based treatments and then utilize our organics for maintenance and improving overall skin health."
Integrating Organic
Integrating organic and natural elements into the treatment menu opens the door for skin care facilities to demand a higher price point, as well as build a larger variety of add-on treatments to the long-standing, traditional and more advanced skin care technologies.
The avenue of retail offerings in the natural and organic sector is endless, too. Science and nature seem to be working cohesively together in San Francisco—each of the highlighted spas are conducting thriving businesses by helping their clients meet their anti-aging goals with advanced skin care technology, while still maintaining clients' wish for incorporating eco-friendly, natural and organic skin care ingredients.