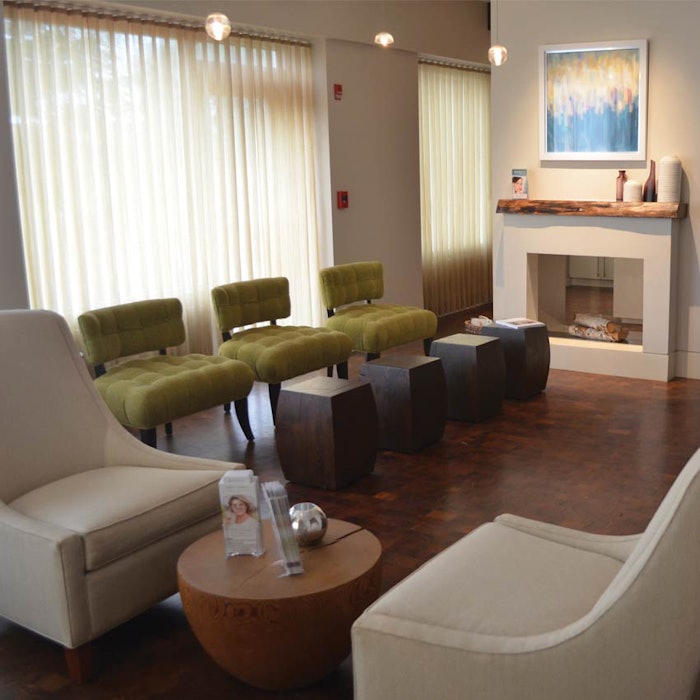 Elizabeth Szemelak, Esthetician at Ayana Medspa, Glenview, IL
Elizabeth Szemelak already had a passion for skin care and dermatology, but once she discovered the esthetics profession, she quickly enrolled at Hair/Skin Professionals Academy is West Dundee, IL, becoming a licensed esthetician in 2004. She gained a medical esthetics certification in 2008, became a licensed nail technician in 2011, and is also a certified micropigmentologist, laser technician and Xtreme Lashes Eyelash stylist.
Q: Why did you choose skin care?
A: "In my 20s I had issues with my skin and frequently visited my dermatologist. During one of my visits, he introduced me to his esthetician and recommended that I see her for microdermabrasion, which was a hot new procedure at that time ... During my appointment I must have asked her 100 questions about her job and schooling. I was so excited that the following week I was looking into schools and shortly after enrolled."
Finding inspiration
"I'd have to say the science behind products and services. I love learning about intrinsic and extrinsic aging, cosmeceutical and pharmaceutical products, and the best services that help them work."
Skin care mentor
"All of my instructors, teachers, business owners and even colleagues have all been mentors for me. I have learned a great deal from all of them ..."
Staying current
"I stay current by taking classes, attending trade shows, reading industry-related magazines and blogs, and talking with colleagues and business owners. I also have family in Europe, so I like to hear what the latest trends are in that part of the world."
Favorite treatment
"My favorite treatment to give is a custom facial. I enjoy pampering my clients and making them feel relaxed. I incorporate aromatherapy and myofascial release movements into all of my massages."
Common feedback
"I have people tell me that I am very knowledgeable and friendly. I enjoy consulting and educating my clients on their specific needs, making treatment plans, recommendations on home care, and seeing results."