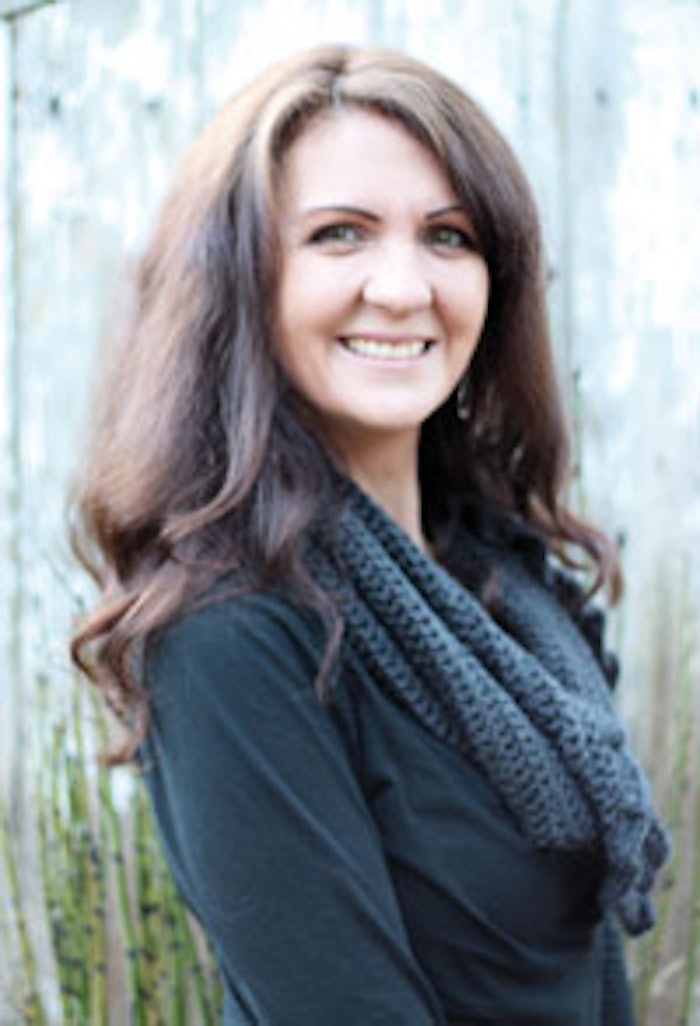 Less is more for Madeline Kingsbury, the esthetician who owns Pure Spa in Oroville, California. Rather than offering a long list of professional skin care treatments and add-ons, the California native has found success in less than two years by focusing on a streamlined menu that includes a signature facial ($80) and signature massage ($60 for 60 minutes, $35 for 30 minutes) customized for each client for one flat price.
"Instead of clients having to come in and pick something off a menu, they put themselves in our hands," says Kingsbury, who offers advanced skin care, waxing and massage in her town. "And their facial and massage will be different every single time, customized to what they need that day." The main goal, says Kingsbury, is to make the entire process stress-free for the client.
Kingsbury's results-driven, personal touch has helped her generate a sizable amount of business in a relatively short time span. In less than two years, Pure Spa's database has grown to 350 clients, including 50 to 60 regulars—which are pretty decent numbers for a relative newcomer.
Her clients' average age is 40, but the total age range runs the gamut from teenagers to 80- and 90-year old women and men. Kingsbury's inspiration dates back to her own experience as a skin care client, when an esthetician helped diagnose and remedy her bout with keratosis pilaris, which she developed while pregnant with her youngest son. "She kind of mentored me and said, 'I think you'd make an amazing esthetician.' So I came to this a little bit later," says Kingsbury, a 35-year-old mother of three and wife of a former U.S. Marine. "As soon as my youngest entered kindergarten, I went to school and became an esthetician."
After attending Chico Beauty College in Chico, California, and receiving her license in January 2011, she decided to become her own boss and enrolled in advanced training. With that backbone, she immediately jumped full force into the business, which has been growing ever since. "And I did it. People were like, 'you're crazy. You don't have any clientele. What are you thinking?' And from day one, which is truly amazing, I was able to pay my rent and pay all my bills," she says.
One key to her success is that Kingsbury and the massage therapists at her skin care facility do a full consultation with every client—including filling out a consultation form—and she isn't afraid to turn people away if their skin isn't in a healthy state for a certain procedure. "That plays a huge role in our success. We don't have any negative skin reactions with our clients because we really know their skin and their concerns even before we start a treatment," says Kingsbury.
PureSpa also appeals to a wide range of clientele, including male customers, many of whom first found out about the spa through loved ones, co-workers and gift certificates. In fact, men comprise 60% of PureSpa's massage clientele and 15% of its skin care clientele, which Kingsbury attributes to successfully helping men feel comfortable in the spa environment. She and her team book their own clients for appointments, answer the phone, greet their clients at the reception area and personally walk them to the treatment rooms, so the clients feel comfortable. "It's quiet. When they walk in, they don't have to deal with anybody else," says Kingsbury, who also works at the reception desk.
The flat-rate for services also continues to be a boon for business. "In the long run, we're making more money by adding complementary services than by charging extra," she adds. Kingsbury also manages to spur impressive retail-treatment sales for the three lines she carries—PCA Skin, HydroPeptide and Image Skincare—and handing out free samples of skin care products after the service is finished has produced strong results. "They try it for a week, and 90% of the time they come back and buy the full-sized product," says Kingsbury.
However, money is only a secondary factor because she loves her daily work as an esthetician. "I've seen businesses come and go because they are counting their money before the client is out the door," adds Kingsbury. "You really have to love and believe in what you're doing and really care about your clients, or it's not going to work."
In the meantime, Kingsbury's main goal is to maintain her spa's cozy appeal while also raising a family. "I never expected this to take off and become so truly successful so fast, so I'm still trying to figure out how to juggle everything," says Kingsbury. "I really believe this was what I was meant to do."
Nicole Urbanowicz is a contributor to Skin Inc. magazine, and is the associate editor of Perfumer & Flavorist magazine. Her articles have also appeared in various media outlets, including The Wall Street Journal, the Associated Press and WWD Accessories.