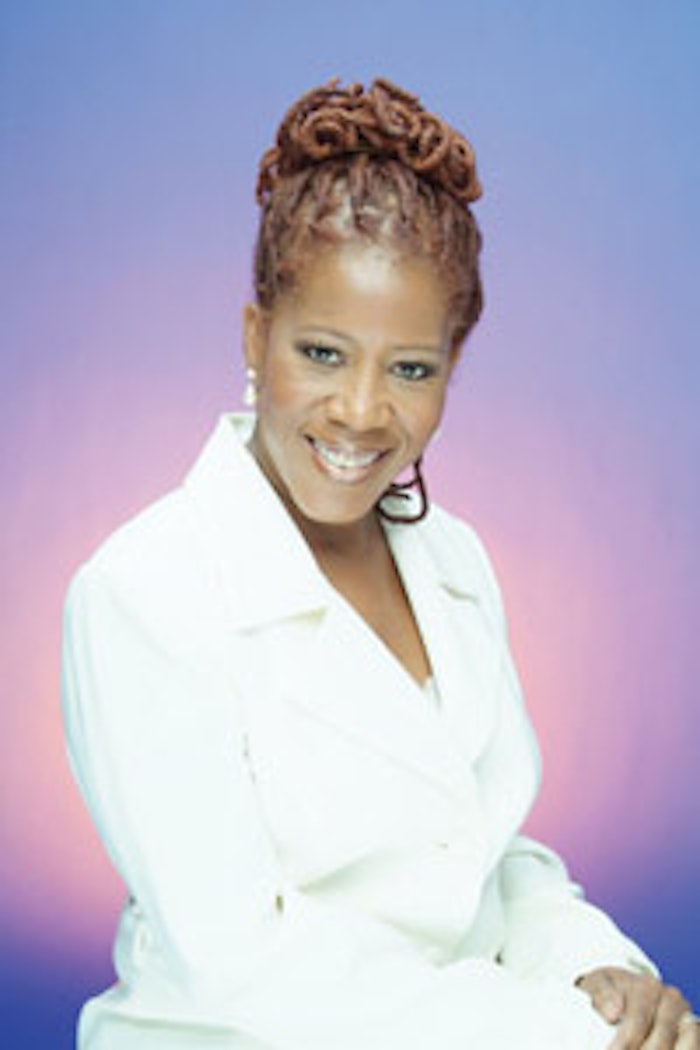 Linda Harding-Bond has made her mark as one of the go-to educators and estheticians for global skin types. With an open mind and a universal passion for the skin care industry, the master esthetician, spa consultant and president of Moontide Consulting spent an entire month this year training more than 80 skin care professionals at the The Oberoi Udaivilas, which is part of the Oberoi Group of hotels and resorts, in India.
"That was a major blessing, and I need to keep the momentum going," says Harding-Bond. "I don't have a minute to waste."
That's just one aspect of her life. The 18-year professional skin care industry veteran, who was honored by Philadelphia Style magazine in 2005 for the "Best Facial" and "Best Waxing" in the city, also works at the Rescue Rittenhouse Spa in Philadelphia. With her innate knack for education—her father was a teacher—Harding-Bond began to focus on offering culturally aware spa training services and instructing other skin care professionals on client engagement.
"If you understand a person's skin and if you really see the person, you're better able to engage with them. And sales begins with engagement. If you're not able to engage the client, you won't be able to sell them anything," she explains.
Harding-Bond's focus on ethnic skin care evolved as a result of her own skin issues that began to emerge shortly after she finished high school. "It was really heart-breaking. I went to dermatologists; very few people could help me. At the time, tretinoin just came out, so I spent a year in a lot of pain. That taught me what I could and could not do with my skin. Years later, when I went to esthetics school, my whole thought was, if I can't do a facial on my mother or my sister, what good am I? What I recognized in esthetics school was that they weren't teaching me about my particular skin," she says.
After graduating from Von Lee International School of Aesthetics in Pikesville, Maryland, she returned to Pennsylvania, got a second license to work in the state, and started working with as many different types of clients as possible of various ethnicities. Since then, she emphasizes the importance of educating estheticians about the burgeoning global ethnic skin care market; however, she warns there's a gap in education at many esthetics schools and training programs in this particular area. "For skin of color, there's no curriculum that's built into the basic esthetician training, so to speak," says Harding-Bond.
Helping to bridge the education gap, she writes commentary for The Huffington Post and launched the website www.ethnicskinaficionado.com in 2006, which educates skin care professionals about how to address ethnic skin care issues, and features 10 tips on getting and keeping ethnic clients.
"I have people writing to me all of the time. If you have higher concentrations of melanin in your skin— if you are of Hispanic, Asian, African descent; even if you are Sicilian—people don't really know what to do with your skin … often, damage is done," says Harding-Bond. "When the skin perceives any damage is taking place, you create hyperpigmentation. That's serious. This is a global issue."
She also launched Moontide Consulting in 2006 to work with spa facilities, including a number of high-profile hotel spas. In her opinion, the universal key to a successful spa is recognizing untapped market potential, being inclusive and having a welcoming vibe for all. "You are uniquely qualified. You have to bring that belief in yourself," she says. When it comes to clients: "You have to smile," she adds, and the little details make big impact. If you really want people to feel welcome: "Get robes that fit people. Everybody is not a size two or a four," she says. Honesty also has universal appeal. "You have to be scrupulously honest … that's how you develop a relationship," she shares.
Harding-Bond herself never dreamed she would be consulting with high-profile clients, such as the Oberoi and Chris Blackwell's Golden Eye Hotel & Resort in Jamaica, but she's not stopping until she reaches her goal of training professionals about ethnic skin care at all of the top 10 hotel groups. "You have to have faith and positive energy, and if you do the work, it will happen," she says.
Nicole Urbanowicz is a contributor to Skin Inc. magazine, and is the associate editor of Perfumer & Flavorist magazine. Her articles have also appeared in various media outlets, including The Wall Street Journal, the Associated Press and WWD Accessories.