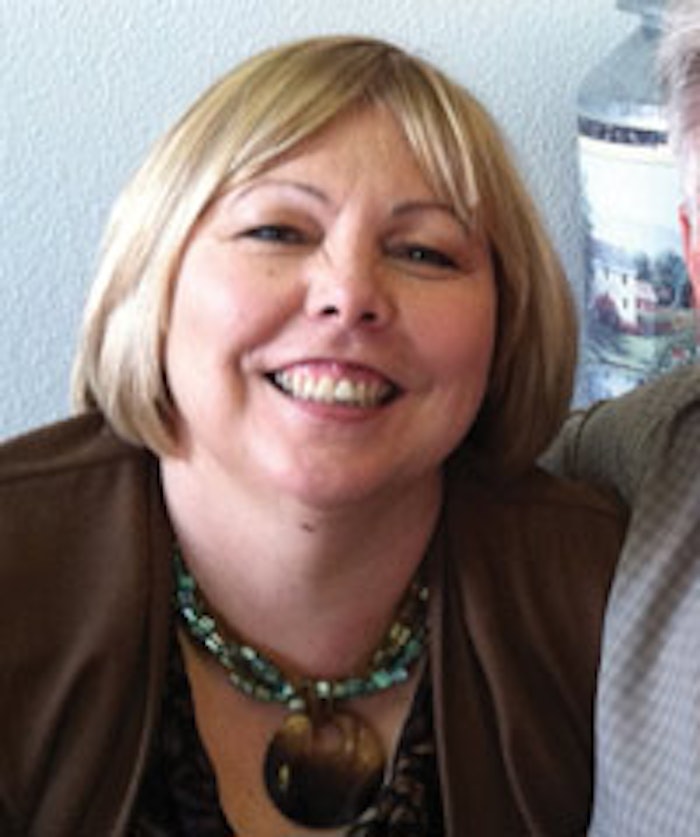 Robbie Gonyer-Penney, owner of Essence of You in Bakersfield, California, says she fell into being an esthetician, but there was an element of kismet involved. The 52-year-old started her career as an engineer. After being laid off, she tried odd jobs ranging from bookkeeping to serving tables before landing on what she feels she was meant to do.
"I tried massage because my husband has asthma, and I had heard massage could help," she says. The first time she did it, it was clear she had a gift. Gonyer-Penney studied massage at Pacific School of Body Therapies in Bakersfield and, after receiving her massage license in 2000, began working at a spa. Although she loved the feeling of helping her clients, she felt as though the spa environment left a lot to be desired, so the struck out on her own.
In 2003, Gonyer-Penney completed her esthetician's license from Federico's College of Beauty in Bakersfield and opened Essence of You in her home. Now, she says, "I like to say that I'm in the business of making people happy." As a one-woman shop, Essence of You has a smaller treatment menu than many large skin care facilities, but each item on it has been carefully designed to be the best available. For example, waxing: "I was getting my body waxed, and speed wax was painful," she says. "It doesn't have to be that way." Gonyer-Penney offers sugaring treatments, using sugar, lemon and water, which is better suited for clients with sensitive skin. It sticks to hair but not skin, making it less painful than traditional wax.
Gonyer-Penney also uses a comprehensive advanced skin analysis called the Pastiche Method, by Florence Barrett-Hill—a 60- to 90-minute review process to identify the problems clients are experiencing with their skin, and determine not only what may be causing them, but also how best to treat them. "I don't do a facial with a 10-minute consultation," she explains. "Mine is a little more scientific."
She uses Dermaviduals products to complement her highly customized techniques and is actually the California representative for the company. Gonyer-Penney also uses Mansard's microcurrent treatments to tone the skin. In order to help market the treatment, she performs microcurrent on one side of the face for free to show interested clients the dramatic results. "They always pay to get the other half done once they see it," she states.
Despite being an appointment-only business with no storefront—or maybe because of it—Penney-Gonyer has a large and loyal following. She has 309 clients, including both women and men who range in age from 12–84. She says many of them have challenging skin that needs special care, but others just prefer the one-on-one attention and atmosphere of being in her home: "There's just an ambiance here," she explains.
It's hard to say what the future holds for Gonyer-Penney and Essence of You, because she is constantly learning and trying new techniques. She's undergone ayurvedic training programs and makeup artist education, and just this year, became certified in oncology esthetics. "My studies right now are taking me into macrobiotics," she says.
One things is clear: Gonyer-Penney absolutely found the right field for herself, and is an asset to the industry, too. "One of the things that makes me different is that estheticians can call me any time and ask me questions, and I'll try to help them."
Layla Schlack is a freelance writer from New York who also writes about the local food scene in Brooklyn.