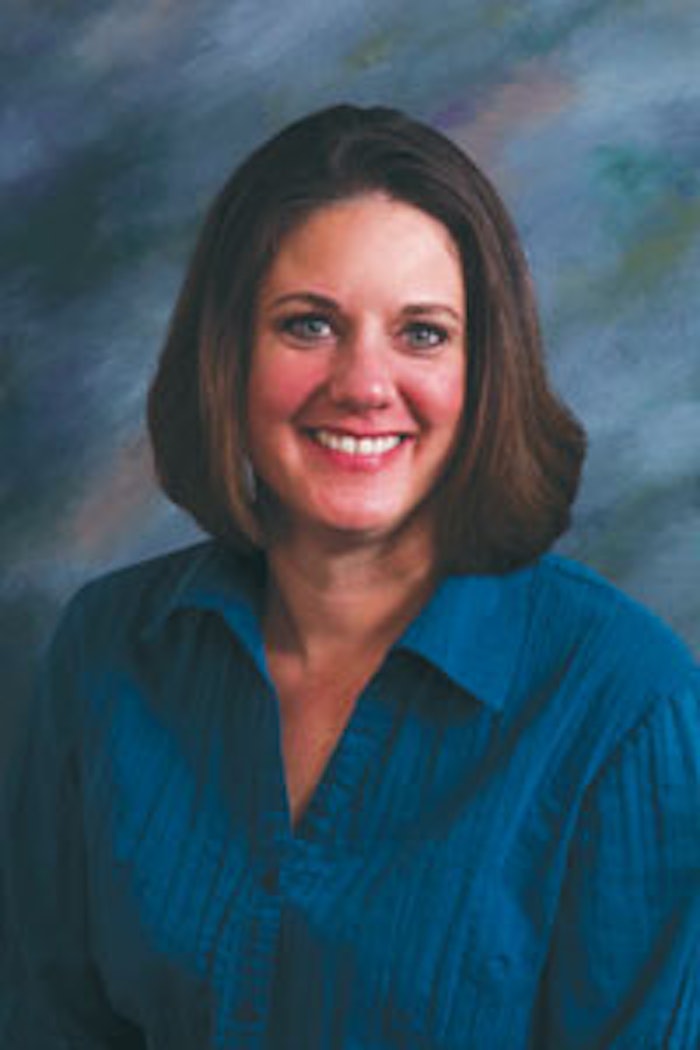 Often, when a skin care professional shares her story about starting in the industry, it begins with a love of skin care, continues with obtaining a license, and concludes with a career and client list that has grown throughout the years. However, Danielle Knerr, spa director of
The Spa at Norwich Inn, has done things a bit differently. "I actually visited The Spa at Norwich Inn about 15 years ago as a guest and fell in love with the property," explains Knerr. It was her intense feeling of connection with the hotel and spa—and her need to make extra money while her 6-month-old baby and 3-year-old twins slept—that led her to apply for the position as assistant night housekeeping supervisor. "I knew that there was something special about the property, but I had no idea that 14 years later I would be the spa director. I just knew I had to somehow get my foot in the door," she explains.
After getting the start she needed, Knerr began climbing the ladder and never looked back. Her next promotion within the property was spa concierge, followed by front desk supervisor, spa manager, licensed massage therapist, assistant spa director and, currently, spa director. Knerr believes that her ability to be successful as a spa director advanced as she experienced each rung on the ladder, because each step gave her particular insight into the needs of that position.
In 2005, while Knerr was spa manager, she obtained her massage therapist license from Galen Institute in New London, Connecticut. "I went to massage school to understand what it is like to work in the spa environment as a therapist, and to be able to work side-by-side with my team, which I still will do when needed," says Knerr, who has a massage therapist uniform in her desk when the need arises. Down the road, she also hopes to acquire her esthetics license, as well, which is a difficult thing to do in Connecticut, since the state currently only offers a cosmetology license. According to Knerr, this fact is something that is considered when The Spa at Norwich Inn hires estheticians. "If you are an esthetician applying at The Spa at Norwich Inn, you need to hold an esthetics license," explains Knerr, who says that it must be obtained in a neighboring state, most often Rhode Island. "There are some schools in Connecticut that have an esthetics program that will provide the education and hours to sit for board exams, and then an esthetics student can schedule a test in Rhode Island. It's evolving. A few years ago, no schools offered this type of esthetics education in Connecticut," she states.
Another concept that is evolving is the spa's Fragile Client program. The spa works with the ECHO Cancer Foundation, a nonprofit organization located in Norwich that provides supportive services, guidance and education to cancer patients and their caregivers. ,Laura Stevenson-Flom, the head of the foundation, has been trained in oncology massage and works as a trainer for the spa staff. "Through this program, the spa has introduced a facial, manicure and pedicure, body treatment and massage for any fragile client—anyone who has cancer, diabetes, multiple sclerosis and other diseases. I am a fragile care advisor, along with Lori Nelson, another member of our staff, and we ask particular questions of our fragile clients about their skin, treatments they are going through and preferences, and then they are assigned a trained skin care professional and treated like every other guest. We are proud to have it on our menu of services," says Knerr.
Along with offering a varied menu, the spa also has a successful retail boutique that features the lines used in treatments, an accomplishment that Knerr has been focusing on with her staff.. "First off, you have to make sure your staff believes in the products you are using. We involve our team in the decision to carry certain lines. Then, educating the staff members that it is their duty to recommend products to enhance the experience of the spa; you want guests to leave the treatment room and have the same results every time," she stresses. "It's not pushing products; it's recommending the retail that will enable them to carry out the experience at home." Knerr also offers a commission that grows with the amount of retail sales made.
Although she doesn't have a business education, Knerr credits her hands-on experience while working from the bottom to the top, and working closely with the former spa director, Betty Loiacono, with whom she learned much about the business aspect of running a spa. "I believe that every day, there is something to be learned," she says. "It is very beneficial to do yourself what you expect of your staff, and set the example."
As for the next rung on the ladder ... Knerr admits that she currently is satisfied with her career. "I am definitely satisfied where I am. I am fortunate as a spa director to be able to perform services when need be. Every day, I am growing, learning, honing my skills, and I'm being challenged," she concludes.