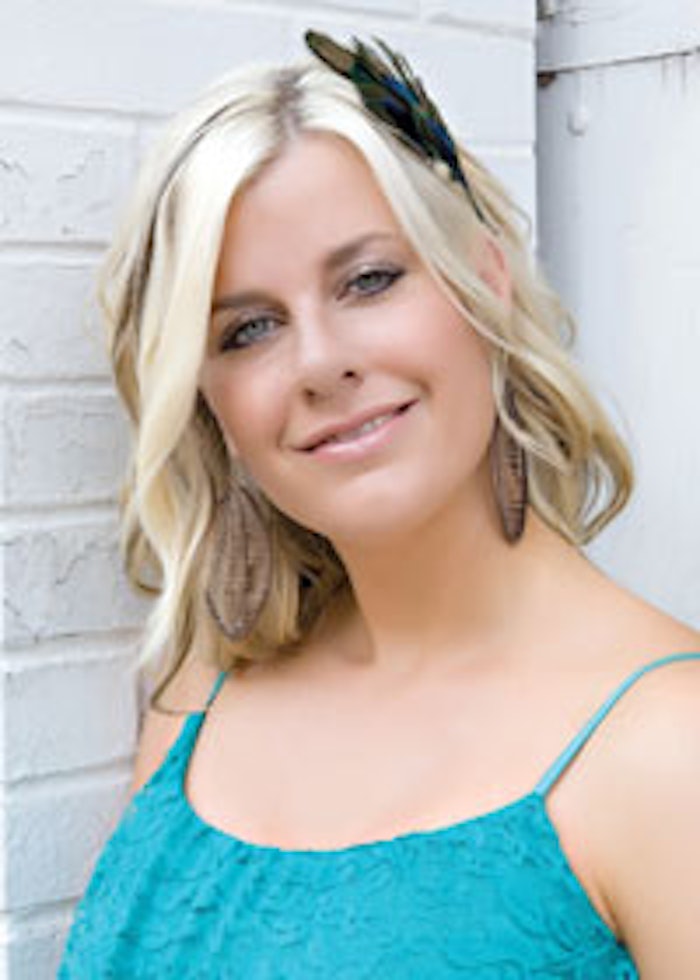 The love of skin care has been present in Megan Burton since she began getting facials at 15. After graduating from high school and trying out college to appease her parents, Burton finally convinced them that her true career path was in skin care. "I was going to do the full cosmetology program, but my teacher talked me into specializing in one field and that's when I got started in skin care," she explains. Burton graduated from Class Act in Joplin, Missouri, in 1998, and immediately made the decision to move to Kansas City, Missouri, where she started working at an Aveda spa. "That was the best thing I ever did because it provided me with an opportunity to become more educated and taught me to make skin care a whole-body experience, and I continue do this with my clients," she says.
After putting in four years at the spa, Burton decided to move back to her hometown of Springfield, Missouri, where she married her high school sweetheart. "We wanted to be close to family," explains Burton, who loves her Kansas City clientele so much that she still returns regularly for three-day stints, where she completes between 28–30 facials during that time while sharing a room at Aspen Salon and Spa with another skin care professional. Along with this, Burton also works as the lead esthetician at Long Acupuncture & Skin Rituals Spa in Springfield, which opened in 2009. "It's a very relaxing atmosphere and a very successful business. I am booked three to four weeks out," she says. The spa works with the Edge Systems HydraFacial machine, offers PCA Skin peels and its main product and back bar line is Éminence Organic Skin Care.
Burton credits her success to her passion for—and knowledge of—skin care and the product lines that she uses. "I always have a plan about what I'm going to do next with clients, and that encourages them to pre-book their appointments. I explain that to maintain and work on their skin, they need to pre-book. Pre-booking is huge, and it's for their needs and my needs; it's my paycheck and it's their skin," she says. It is this focus on the power of regimens and planning that makes Burton equate herself with a personal trainer for the skin. "You can't go to the gym once a month and get the results you want," Burton emphasizes. "You have to work on achieving and then maintaining the results at home, as well."
It is with this analogy that Burton sells retail products. "I'm not a salesperson, and clients don't want you to be pushy; it scares them," she says. "I bring the products up to the counter after a treatment, and depending on their budget, I recommend that they get one or two products at a time. Personal budgets in this economy are a big deal, so I tell them to use up what they have at home and buy my recommended product when they are out of their current product. Eventually, they are on the whole regimen." This technique has resulted in happy clients and an 80% retail-to-treatment ratio for Burton.
With a long-term goal of owning her own anti-aging facility, Burton plans on continuing to grow in the career she loves. And the caring she puts forth for her clients does not go unnoticed, as evidenced in an incident that occurred during the tornadoes that ravaged the Joplin/Springfield area this spring. "Clients really needed the spas during that time. They didn't have anything else to hold on to and were really craving their visits, so we were there for them," Burton says. "I had family members who lost their houses in the storms, and my clients got them gift certificates and even a refrigerator. You just don't realize how wonderful people are."
It is with this goodwill and client dedication that she plans to continue thriving in the skin care industry. According to Burton, "It's amazing when someone wraps her arms around you and says that she feel 10 years younger. I love to make clients happy; that's the biggest part of it for me."