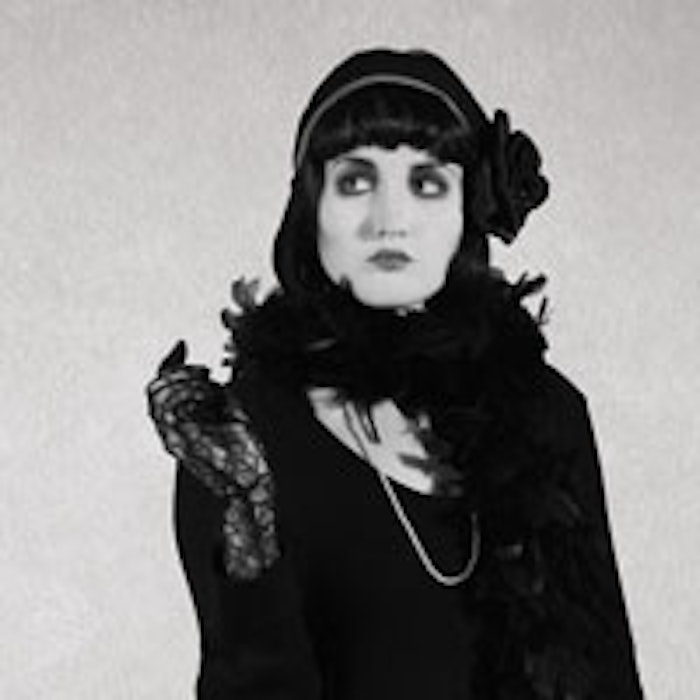 Editor's note: This article is Part I in a four-part series about the evolution of the skin care industry. Part II, which details ingredients, equipment and skin care pioneers who have shaped the industry into what it is today, will appear in the November 2011 issue.
The exact beginning of the beauty industry in the United States may often be elusive, murky, debatable or controversial, especially in regard to chronology and who did what first. Fortunately, its history has been recorded amply by historians, biographers, archivists and eyewitness accounts that continue to provide invaluable information, dates and lore.
Without a doubt, the invention of cinema stands apart as a major contributor to the growth of the beauty industry. From their crude early beginnings, Hollywood film studios created a worldwide force unlike any known before. The movies quickly moved from objects of curiosity to a medium that provided a much-needed panacea for the millions of people reeling from the devastation of a major economic depression. Moreover, the studios' constant refinements and nonstop outpourings exposed people to a magical kaleidoscope of makeup, cosmetology, fashion, interior design, history, etiquette, dance, music and ethics; a mesmerizing reflection of the world.
Aside from groundbreaking technological innovations, one of cinema's most early popular permutations was makeup. Black lips and stark white faces were short lived once makeup formulas were created.
Max Factor
An early trailblazer was chemist Max Factor, who arrived in Hollywood in the early 1910s. After long and arduous research, Factor developed what he coined "foundations." One of his early attention-grabbers was the transformation of sweet, docile, silent-screen star Clara Bow into a sex symbol. Her new look was enhanced through a subsequent addition to his foundation: a combination of soft wax and pigment in a tube, which he named "lipstick." Bow's bee-stung lips created such a trend, that by 1923, 50 million women wore lipstick.
Differing from any existing offerings, Factor's creations were specifically targeted for cinematic photography. His early formula gestated into "'pan sticks" and "pan cakes" that adapted readily to panchromatic film, which, unlike black and white monochromatic film, was sensitive to all color hues. These early foundation prototypes were a blending of precisely calibrated wax, oil and pigment that quickly acquired universal use. To these offerings, Factor added rouge, mascara, eyebrow pencils, lip liners and false eyelashes, all of which helped to further solidify his fame. He is also credited with the creation of the word "makeup."
Factor's techniques were as unique as his products because they subtly enhanced the actors' own natural appeal without making them look contrived or obvious. In the movies, nothing remained static, so Factor's makeup was not only timely, but also always remained state-of-the-art because he was able to anticipate, create and even shape the new looks that constantly emerged in the cinema. More important, Factor's makeup made every complexion appear flawless. The public avidly took note and sought out this new miracle.
Factor's pioneering efforts in the development of makeup and its application paved the way for makeup artists who were responsible for creating the special look that defined each movie star. These early artists adapted to fashion trends effortlessly and changed accordingly, contributing abundantly even toward the refinement of makeup manufacturing. Some recognizable names among the many who appeared on cinema rosters were Guy Pearce, Jack Dawn, William Tuttle and the Westmore brothers, to name a few.
Concurrently, new discoveries in chemistry precipitated leading-edge developments in the area of cosmetic formulations, resulting in more sophisticated manufacturing proficiencies with raw materials and lower production costs. These, in turn, catapulted existing and newly emerging cosmetic entrepreneurs into an arena of extreme wealth and influence.
Other cosmetic luminaries
Apart from the cinema, and the deserved acclaim afforded to Max Factor, there were many other cosmetic luminaries, including the following.
Harriet Hubbard Ayer. Ayer was a highly regarded cosmetic entrepreneur and a journalist during the second half of the 19th century. She became famous for having initiated one of the first full-fledged cosmetic companies in the United States. Her career as a journalist commenced in 1896 when she was hired by the New York World to write and edit its new weekly woman's section. It was Ayer who inaugurated the beauty industry and women's acceptance of cosmetic products, changing grooming habits forever. This was the beginning of a new identity for women as consumers who advertisers wanted to court.
Hazel Bishop. Bishop envisioned a smudge-proof, long-lasting lipstick that wouldn't smear on clothing or cups. In 1950, she acquired some capital and began to manufacture long-lasting lipsticks that proved to be an enormous hit. Lord & Taylor, an upscale department store on Fifth Avenue in New York, sold out in one day.
Dorothy Gray. She started her career as a treatment girl for Elizabeth Arden before opening her own salon in 1916. Gray's message was focused toward the mature American woman who had the means and time to devote to treatments and cosmetics available in her salons, mainly those focusing on reducing the visible signs of aging. Her basic principle of good skin care was based on providing good skin circulation.
Richard Hudnut. Recognized as one of the first Americans to reach international success in cosmetic manufacturing, Hudnut's company had offices in Paris and New York. Although his fortune had been built around cosmetics and beauty products, he preferred to be known as a perfumer. Hudnut's beauty products were among the first to be sold in department stores, an indication of their appeal to a more affluent and sophisticated clientele.
Charles Jundt. After taking over the salon in the New York City Ritz Hotel in 1916 (later known as the Ritz Carlton), Jundt founded his own cosmetics company in 1919, and in 1926, began marketing beauty products under the name Charles of the Ritz. The Charles of the Ritz Experience included a cleansing, followed by a careful and thorough examination to determine the client's skin classification to maximize the complexion's optimum points, and bring forth a new skin radiance and perfect balance. Although this service was provided free of charge, it rarely failed that the client wanted to purchase all of the products that made her new look possible.
The CIDESCO influence
Meanwhile, in post-World War II Europe, a renewed focus on rejuvenation and a new audience of emerging beauty therapists called estheticiennes were developing. The renaissance of this new branch of professionals was mainly due to the formation of the first official organization for the industry called Comité International D'esthétique et de Cosmétologie (CIDESCO), which was formed in 1946.
The aims of the group were:
1. To bring members of the profession together in order to pool knowledge and to exchange ideas;
2. To make contact with doctors, surgeons, dermatologists, cosmetic chemists and all other professional people whose work had influence and bearing on the profession of esthetics and cosmetology, and to persuade such professionals that beauty therapy was serious and of great value to the community; and,
3. To establish a sound framework of education in beauty training, to establish examinations and to endeavor to form special schools.
The dream of one of its founders, Jacques Poirsons, teacher of esthetics in Paris, became a reality when, in 1957, at the CIDESCO World Congress in Vienna, a standardization of beauty therapy training was established through an educational commission that would award a CIDESCO diploma.
The first accredited CIDESCO schools were appointed in Belgium, Germany and Switzerland. To date, CIDESCO continues to carry the torch of excellence lit by its original founders and holds yearly worldwide congresses, hosted by a member country. There are now multiple CIDESCO schools in the United States that offer the training and the CIDESCO diploma, and their numbers continue to expand. It is hard to imagine where the skin care industry would be today without CIDESCO.
Its formation had a historic impact on the beauty industry worldwide, because the yearly meetings it hosted helped spawn not only new practitioners, but also new companies that collaborated with estheticians and provided them with high-tech skin care products, equipment and state-of-the-art training in their use. It was the age of enlightenment for beauty therapy. Facilities offering these new treatments by the new practitioners became known as "institutes de beauté" and proudly displayed the CIDESCO logo on their doors.
In addition, the estheticiennes, armed with education, new formulations and equipment, shared a common goal: achieving therapeutic effects on the skin that realized visible and tangible results. The traditional facial had crystallized into a skin treatment.
The evolution of the facial
The CIDESCO diplomas became a major detail in this new branch of beauty, and were highly respected and coveted. They provided an almost immediate guarantee of employment, because CIDESCO training was known to be rigorous and thorough, and ensured that the CIDESCO Diplomate was educated in high criteria of face and body care, including electrical modalities, massage, manicure/pedicure, hair removal and makeup.
The consequence of CIDESCO training was directly responsible for a new phenomena: the belief that the medical community and beauty therapy could coexist, each with their own singular protocols, but with one commonality—to enhance and prolong the results of medical rejuvenation and beauty therapy, and together create professional synergy. The patient reaped the benefits, and parameters, on either side, were rarely breached.
The inclusion of equipment in beauty therapy coalesced easily, as well. Most equipment, such as galvanic, sinusoidal and faradic currents, as well as Tesla high frequency, had long been in use in medical practices, but now these machines were redesigned and modified accordingly for inclusion in an esthetic treatment.
Thus, the previous methods of facials were all but replaced by equipment and amplified procedures that consisted of a new and more refined skin analysis. Skin type identifications and classifications expanded and replaced the one-phase categories of simply normal, oily and dry, morphing into more specific categories, such as oily, alipidic, dehydrated, combination, acneic, sensitive, senescent and more.
Any skin anomalies and their possible origins or causes were addressed and, at the conclusion of the client consultation, a customized treatment protocol and advisable frequency of skin care visits was recommended. More importantly, it was an unwritten law that conditions of a medical nature were never treated by an esthetician. Although estheticians were trained to recognize and identify medical issues as part of their curriculum, if any were found present, the esthetician referred the client to a physician, much as it is today.
When initially introduced in North America, this new treatment was referred to as a European skin treatment, in order to clearly distinguish it from previous or existing "facials," defined by a generic term, which was used to describe the application of anything to the skin, by literally anyone, trained or untrained.
Fanning the fires of consumerism
It was during this time—in the 1950s and 1960s—that European chic became incredibly popular for the female consumer, and the fashion and cosmetic industries boomed as never before in the United States. The new, affluent American generation craved and demanded constant change and variety, particularly in fashion and beauty. Heeding the clamor, manufacturers, fashion magazines and designers complied and adapted accordingly. Sales reached gargantuan numbers like never before. Vogue, Harper's Bazaar, Glamour, Mademoiselle, W and others were the new arbiters of trends, and their publications flew off the news stands. The public was awash in glamour, and all the accoutrements that went with it. Giant advertising agencies erupted on the scene and impacted revenues by creating advertising campaigns that fanned the fires of consumerism.
Part II of this article, which will appear in the November 2011 issue, will address the continuing growth and development of skin care ingredients and equipment, the influence of skin care pioneers and the growth of the skin care industry into its present state.
Mario Montalvo is a consultant to the health and wellness industry. A licensed esthetics instructor, he has been active in beauty therapy for 35 years. He is a pioneer in esthetics and is a CIDESCO Diplomate D'honneur and International Examiner. Montalvo specializes in creating beauty therapy programs, training, product development, manuals, curriculums, and more for spas and schools.