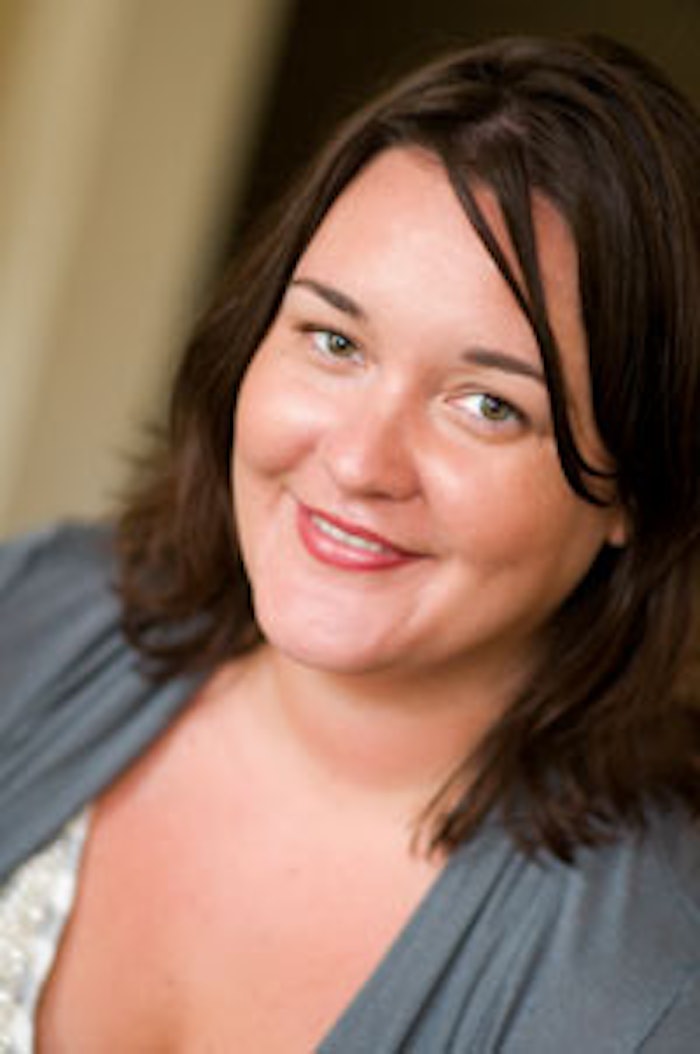 As the chief of operations and partner at one of the first spas in the Seattle area, Ummelina International Day Spa, Meghann Lawrence is all business. In her day-to-day job, she focuses on human resources, training and marketing, but she is no stranger to the therapeutic side of the spa. As a licensed massage therapist, Lawrence has spent hours learning new modalities, including Thai and Shiatsu, and she is a Reiki master. In addition, Lawrence recently became a member of the Washington State Board of Massage.
Although now a well-rounded and very experienced professional, there was a time when Lawrence was very unsure about what her future held. As a college student at Western Washington University in Bellingham, Washington, Lawrence was studying to be a teacher when she was involved in a serious car accident, in which she broke her sternum and fractured three vertebrae. Due to her injury, she found herself visiting a chiropractor and massage therapist regularly, and it was during this time that she experienced a revelation. "One morning I woke up and decided that I wanted to be a massage therapist," says Lawrence. After finishing her bachelor's degree in education, she immediately returned to school to obtain her massage therapy license from Green Lake Massage School in Seattle in 1999.
While working at her first therapist job at Spa Scotta in Seattle, Lawrence felt lost. "I kept telling my friends, 'Someone's going to come in and tell me what to do one day,' " she explains. Although this sounds like a familiar struggle for a young woman straight out of school, something magical happened ... someone did come. "A woman walked into the spa and said, 'I think I'm here to tell you something,' " says Lawrence. During the client's massage, they had an eye-opening conversation during which her path was revealed. "The client asked where I would go if I could live anywhere, and I told her Hawaii, because I was saving money to take a lomilomi class. She said 'I don't see any light for you in Hawaii,' "recalls Lawrence. After naming Sedona, Arizona, as her second choice, the client agreed that was a good place for her to be. The day after that fateful appointment, she put in her two-weeks notice at the spa and made the move to Arizona. "That was the first time in my life I'd ever made a decision on my own," she says. After arriving, Lawrence applied at Enchantment Resort, the parent company of internationally known destination spa Mii amo and was hired right away ... to work in the restaurant. "Mii amo was under construction at the time, so when it was finished being built, I knew all the managers and got a job in the spa," she says. "I worked with an incredible group of people." Another thing the woman told her back in Seattle was that she would meet someone who would change her life, and that someone was her husband.
After the couple moved to Napa Valley in 2003 where she worked at Meadowood Spa in St. Helena, California, they decided to return to Lawrence's native Washington, where she almost immediately started working at Ummelina. "I was able to explore another side of myself, more of a business and management side," says Lawrence, who found herself working in management during the opening of the spa's second location in Yakima Valley in 2007, just before the economy fell.
Although Lawrence admits that weathering the economic storm hasn't been easy, one measure the spa has taken to stay afloat is participation in Groupon, which was managed in a very smart way by the day spa. Before the Groupon concept hit, a staff meeting was held explaining how a basic massage and facial would be offered, and how the team members specifically planned on working on upgrading and retailing with the influx of clients. Also, the ownership had to get their team members on board, so the management team explained to the therapists that it couldn't pay them their normal rate for Groupon clients—team members had to take a 20% reduction—but promised they wouldn't get more than three Groupon appointments in one day. The team members found their paychecks were bigger immediately from the additional clients, and are working to make them loyal, return customers.
Another moneymaker for the spa is retail. Ummelina uses a sliding scale for commission, so if a therapist sells 15% in retail in a month, that person receives 6% of the total it sold. Currently, the staff is at a 20% retail-to-service ratio, using a carefully formulated private label line for back bar and retail.
With a larger focus on marketing, the launch of Ummelina's new seasonal Desert Water Retreat at a local vineyard and her role on the Washington State Board of Massage, Lawrence has her hands full ... but she has no plans on slowing down. By following her path and opening herself up to growth and a variety of experiences, Lawrence found that life is definitely about the journey; and that journey, so far, has been magical.