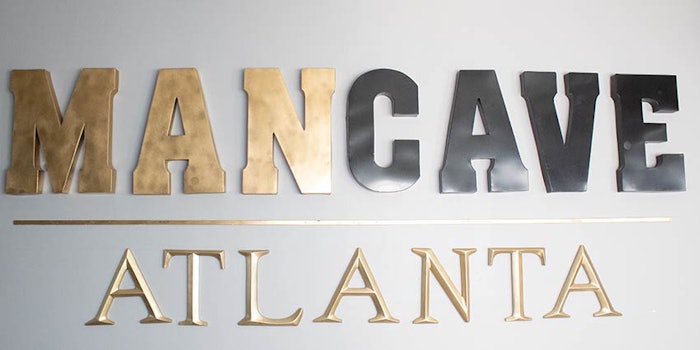 Self-care should be an important focus for us all this year, but that isn't always an easy undertaking for men. Guys may flock to the barber, but addressing their whole health at the spa is not as common as it should be. This is something Darnika Platt was determined to change when she designed ManCave Atlanta as a place built for men to relax, rejuvenate and refine their appearance.
The spa is quite literally a man cave, designed with their interests in mind. While there are classic treatment rooms and a barber shop, there is also a sports and cigar lounge, along with a dining area, making ManCave a one-stop shop for everything men. Platt sat down with Skin Inc. to share some insight into crafting male treatments like beer soaks and four-handed massages, as well as what it takes to design a space that invites men to keep coming back. She also dives into how important is is to encourage men to make self-care and skin care part of their everyday regimen.
Skin Inc. (SI): How did you get started in the industry?
Darnika Platt (DP): I saw a need for a spa for men, where they could go and get all the things done that women get done all the time like manicures, pedicures and things like that. I have a small business background.
I don't do any of the services, but we have licensed professionals, massage therapists, nail techs and barbers. I am just the mastermind behind the whole thing.
SI: What made you decide to open a men's spa?
DP: I wanted men to not have to feel so uncomfortable in a spa setting. It's a space that is relatable for them, and it forces them to want to take care of themselves. I realized that it was a necessity and created ManCave Atlanta.
Continue reading our EXCLUSIVE interview with Darnika Platt in our Digital Magazine...