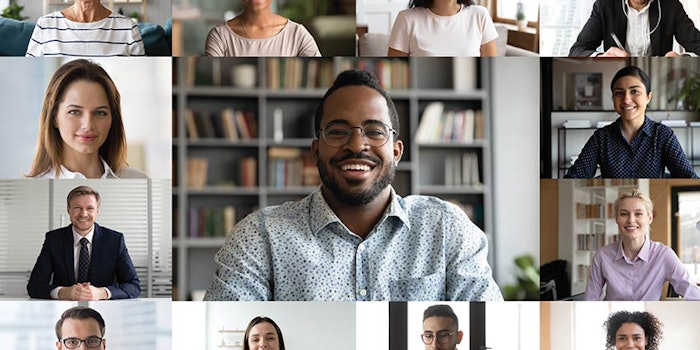 Much like the beauty industry as a whole, the spa industry is constantly changing, evolving and innovating. Every meeting I attend, class I take or tradeshow I travel to is ripe with exciting news and launches. Our clients' wants and needs are constantly changing, and we are adapting right along there with them.
Nothing kicked this evolution in the rear quite like the pandemic. In a matter of days, spa professionals were scrambling to assemble an online presence, connect with their clients and figure out what their future looked like. From this fire emerged online client consultations, creative retail delivery options, virtual spa parties and a host of other innovations. While these creations were designed to connect with clients and keep businesses afloat during the pandemic, some of them undoubtedly have paved the way for the future.
Much like our attendees, Face & Body has had to innovate during the pandemic. As much as we love seeing all of the wonderful, smiling faces at our conference and exposition, we too had to evolve. Because we don't know when we will all be together again, we have had to go back to the drawing board and figure out how we can offer the education, networking and product shopping our show is known for in a format that can be easily accessible anywhere. And here we are....introducing Face & Body Virtual, an online Face & Body event with all of the products and education you need with none of the sore feet that you don't.
Need Product?
As spas are reopening all over the country, many owners and managers need to restock product. This is a good time to evaluate the product lines that you carry, decide what product lines aren't necessary and perhaps shop for some new ones.
There is no better place to do this than Face & Body Virtual. Join us on Sept. 14-16, 2020, and watch Product Knowledge Classes live from a host of industry veterans on topics ranging from peptides to firming.
For example, Brian Goodwin from Éminence will introduce the company's Rapid Results Facial on Sept. 14, 2020, at 11:30 a.m. CDT, while Metaxia Dalikas from Lira Clinical will discuss how we can stay connected with clients in her presentation on the same day at 12:30 p.m. CDT.
On Sept. 15, you can find an introduction into Korean-American skin care with Lincoln Lee from Dermaesthtics at 12:00 p.m. CDT and listen to the nuts and bolts of acne from Bianca Rojas of the New Age Spa Institute at 12:30 p.m. CDT.
Don't forget to tune in, not only for the in-depth education but also for the show-only product discounts that will be given to attendees.
Need CEs?
Just because our country is going through a pandemic doesn't mean that individual states are not going to require continuing education credits for license renewal (wouldn't that be nice, though?).
Just like you would find as an attendee to one of our three Face & Body conferences, Face & Body Virtual is offering a full day of high-lever, product-neutral education by some of the best minds in the biz to expand our minds and keep our knowledge fresh.
The day kicks off with none other than the queen of cosmetic chemistry herself, Rebecca Gadberry at 10:05 a.m. CDT. In her presentation, Clean Beauty 2020, Gadberry will discuss the ever-popular term, dispelling myths and scientific inaccuracies to discern what clean beauty really means.
The day will continue with skin care expert Shannon Esau of Rhonda Allison at 11:15 a.m. CDT with her presentation, The Importance of Skin Health. Allison's topic is critical to support our understanding of how to keep the barrier healthy so that it in turn can protect the body in the way in which it was designed.
Joanne Berry will shift the discussion to be more wellness focused in her presentation at 12:45 p.m. CDT. As we approach reopening, learn from Berry what we can be doing to improve the health of our practitioners are guests moving forward. Learn how we can adjust our businesses to thrive not only after the pandemic but into the future.
Clients still want their anti-aging treatments, so join us and Elaine Sterling at 1.55 p.m. CDT for a live demonstration of The Ultimate Pre-juvenation Facial! Learn how you can turn the clock back on the damage your clients may have been doing to their skin during lock-down.
Speaking of skin effects of the pandemic, we are all seeing a rise in acne and irritation associated with masks. Learn how to treat this acne and keep it at bay at 3:05 p.m. CDT along with Brian Goodwin of Éminence. Goodwin will discuss natural ingredients shown to fight acne, in addition to reviewing beneficial treatments and lifestyle changes for the condition.
Last and certainly not least, join us and celebrity esthetician JoElle Lee at 4:15 p.m. CDT as she discusses in person how to treat and prevent hyperpigmentation in skin of color. Lee will not only discuss lightening agents that can be used, but she will also detail protocols that can be put into place.
So, what are your plans this Sept. 14-16, 2020? Consider joining us at the inaugural Face & Body Virtual by visiting www.skininc.com/virtual. We can't wait to gather with you in person sometime soon, but until then, here's to the evolution of virtual tradeshows!