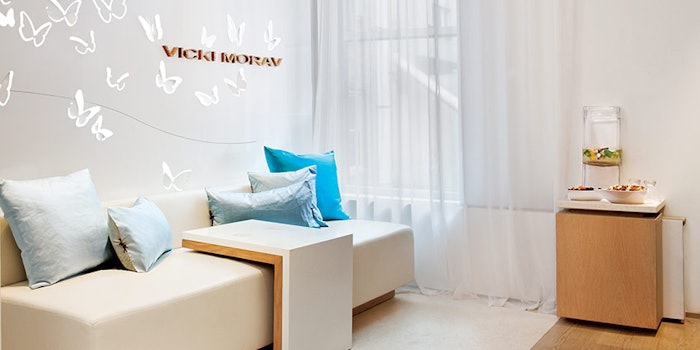 One of the first things I ever learned about the spa industry was how vastly underrated it was for the amount of knowledge it possessed. This industry runs on knowledge, innovation and passion, and a perfect example of that is Vicki Morav, celebrity esthetician and founder of Vicki Morav Spa. Morav's hunger for more knowledge on skin physiology and how it can change is what led her to develop a customization technique for each of her clients. We sat down with Morav to learn more about how she veered away from a "one Size fits all" type of treatment, how she believes success comes from heartfelt passion and how her favorite free time activity is ballroom dancing.
Skin Inc. (SI:) How did you get started in the industry?
SI: Who are your biggest mentors?
VM: I would say that Estée Lauder was one of my idols when it came to the business industry. She was such a handmade woman. She was a tough cookie, and she was very successful with what she created. I have admiration to a lot of different scientists and to the creators of all of the lines that I carry. I admire them for their innovations and the way they use technology in their products.
SI: What is one of your most memorable moments in the industry?
VM: My most memorable moment in my life in this industry was when I broke loose. I was scared, but I had to experience more. I had to learn more. The moment when I learned that it's okay to jump and fly even though I was shaking and scared was the most important process in learning that my passion mattered.
SI: What has recently been inspiring you in the industry?
VM: I have been inspiring myself. I can't even believe that I am doing what I'm doing at 56. I just think that my girls here inspire me every SI:ngle day because their passion is growing. Also, the desire to give inspires me as well.
Read more about Vicki Morav in our Digital Magazine...