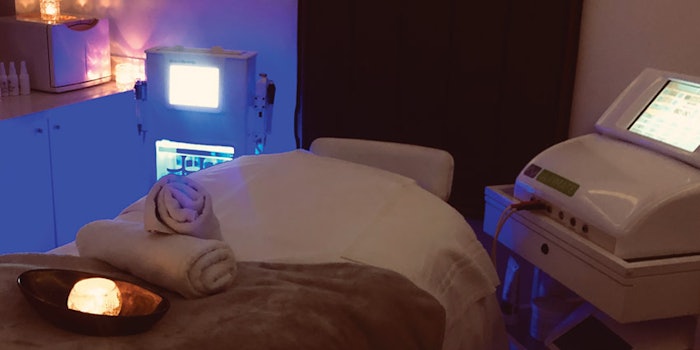 Wisdom is often a trait that comes with age and decades of experience. That is not the case for Kamila Koziara, manager of WT Skin, who is wise beyond her years. Koziara entered esthetics after her own struggles with acne so that she could improve the lives of others by bettering their skin. She is a lifelong student, recognizing that we are never done learning, and she believes that less is best when it comes to skin alterations. Koziara is a champion for great skin, and she has the accolades to prove it. She won the Esthetician of the Year award, among other awards, at The Skin Games 2019. Skin Inc. sat down with Koziara to learn more about her greatest mentors, how she motivated herself to try again and why she thinks client education is so important.
Skin Inc. (SI): How did you get started in the industry?
SI: Who was your greatest mentor?
KK: When I was studying, I had an amazing teacher. I wanted to be just like her; she was super knowledgable and always helped people around her. Later, I met Michael Pugliese and he inspired me to keep going, learn more and achieve more in the industry. Thanks to him, I entered The Skin Games 2019 challenge, and from there, I got myself to higher level.
SI: What do you enjoy most about the spa industry?
KK: I love to help my clients change their lives and make them more confident by improving their skin and resolving their skin problems. Also, I love to meet other amazing estheticians and share knowlege with them. The spa industry is constantly growing and bringing new solutions to the market to bring the best results. I love how we, as estheticians, can always grow in the industry and resolve people's problems.
SI: What do you see trending in the industry?
KK: In the last couple of years, I have seen fillers become more and more popular with even young girls who don't need them. I hope that we, as estheticians, can explain and recommend treatments that can be more popular in the industry.
KK: When I first heard about The Skin Games, I thought it would be an amazing opportunity, but I didn't think I would be able to become a finalist because I didn't believe in myself. I had experienced many harships in my life, but my husband said that I must enter and challenge myself. So, I did. I entered for the first time in 2018, and I received 5th place in the Age Management Category and 3rd place in the People's Choice. I learned a lot and had an amazing time the first year, so I thought that I should do it again. When I entered in 2019, I won the most imporant award, in my opinion. I won Esthetician Of The Year 2019!
SI: What has been your greatest accomplishment?
KK: I am super proud that I finished my master's degree in one of the best universities in Poland. I am also very proud that I have won different awards at The Skin Games and most importantly the Esthetican of the Year 2019 award.
SI: Where do you see the future of the spa industry heading?
KK: I am not sure what the future will hold because so many clients are looking for the "quick fix," but I hope estheticans can educate their clients and help them make the right choices to give them amazing results. This industry is always growing, which helps us be able to achieve healthy glowing skin without changing our appearance.
SI: What did you enjoy most about participating in The Skin Games?
KK: I loved that I could really challenge and push myself out of my comfort zone the most. I learned so much while participating in The Skin Games. Also, I am super grateful that I met so many amazing estheticians and the best in the industry from all over the world. Keeping in touch and sharing knowledge with these friends from all over the world was the best part.
SI: What is one of the biggest lessons you've learned?
KK: The biggest lesson I learned was when I did a very strong chemical peel on my model in The Skin Games 2019. After providing her with the peel, I gave her instruction on what she can do and what she cannot do. She did not follow my recommendations, and this caused her to have a huge reaction. She experienced a lot of redness, irritation and swelling. This experience taught me how much more I have to stress the importance of my recommendations and advice to have my clients take them seriously. We learn every day, and even if we think that we know everything, there is always a way to learn more.
KK: I would say to always continue to learn and do your own research. Our industry is so amazing, and we always can grow as much as we would like. Keep going and make your dreams happen. If you are passionate about skin, you will be successful in the industry.
SI: What do you like to do in your free time?
KK: In my free time, I love to spend time with my husband, family and friends. I love to be around people and have fun with them. Also, I love to read esthetic books or do my own research and find new solutions.