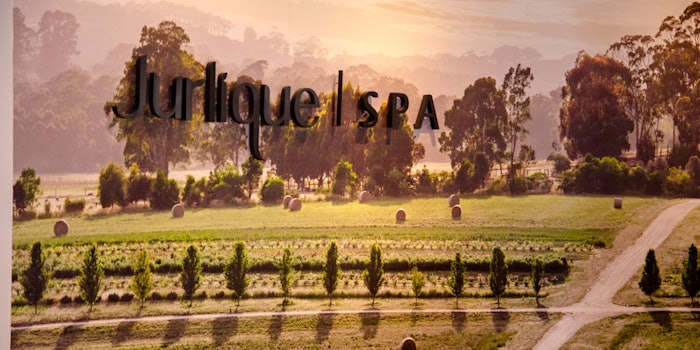 There is a reason that people draw inspiration from nature. It is equally powerful and beautiful; it gives us everything we need and has the ability to replenish itself. When it comes to beauty, we have not always been aligned with nature. Beauty started in nature, but veered off course in the name of science, only to return in the past decade. Although some brands have joined this movement by unveiling more natural and sustainable lines, there are brands that were ahead of the curve, establishing their roots in natural beauty and planting them firmly through many industry shifts.
Skin Inc. (SI): How did you get started in the spa industry?
Denise Lopez (DL): I've always been into esthetics. I went to the Atlanta Institute of Esthetics, where I attended esthetic school. My instructor said if you are going to read anything, read Skin Inc. So, I've read the magazine for a long time. When I graduated, I started out as an esthetician at Hush Beauty Bar & Lounge, where I later became a spa manager. When the opportunity to work here came open, I was very excited. I already loved Jurlique, so I knew I would love to work for the brand. There was a lot of room for growth here.
DL: I like to make people feel good and help them love themselves. I love to see women empowered after a beauty service. I love helping clients find products they love, and I do that to this day.
SI: What are the benefits of an esthetic background as a spa manager?
DL: It definitely helps me find the right talent when it comes to estheticians. It also helps me know how much product is used and how much to order.
SI: How do you approach customer service?
DL: I love to serve people, and I think that is important in any role in the spa industry. We are here to serve the client. We treat guests like they are a guest in our home. We escort them throughout, and we give them more than enough information on their treatments. It might be a new experience for them. I want them to know where they are going.
SI: What do you love about the spa industry?
SI: How do you address the treatment menu?
DL: I am lucky that Jurlique has amazing protocols, but, of course, we are always looking to improve our offering. We are currently looking to add new treatments this summer. We are looking to update our menu and have a more robust offering. As we grow the business, this is important to do. When I am looking for new treatments and trends, I do web research and look at social media. We are also looking to bring new modalities into the spa. I always look for something that is going to achieve results. Our estheticians and guest must both love it.
SI: How do you train the staff?
DL: The company comes in to train both massage therapists and estheticians. It is an all day training, and we are lucky to have some great educators available for our staff.
SI: How do you hire new staff?
DL: We will post jobs that are available. We also get resumes all the time of people who want to work for the spa. We also get quite a bit of referrals. In the spa industry, and especially the spa industry in Atlanta, you get to know a lot of people. We are a community, and it is nice to have practitioner recommendations within the community.
DL: We actually have memberships that are quite popular. Members have access to the spa's facilities as well as the hotel's gym, and they enjoy one treatment a month as part of their package. Of course, they can also add additional treatments that month for 30% off.
SI: What does your client base look like?
DL: I have to find treatments that cater to both traveling and local guests. Those that are traveling might be on a short or a long trip. I have to think, what would residents who live in Atlanta want. I need to build a relationship with both clients.
SI: What are the advantages of being a flagship spa for a brand?
DL: Jurlique is a time tested brand, having been founded in the 80s. When many people come here, they already know that. Also, many guests that come here know the brand and come because they want to reduce their carbon footprint. They are looking for the holistic approach.
DL: The most popular treatments are the Revitalizing Antioxidant Facial [50 min., $160] and the Deep Tissue Massage. The facial is chock full of antioxidants to brighten skin. It does this through an exfoliation followed by a massage and a vitamin C treatment.
SI: What is one of your most unique treatments.
DL: I think our most unique treatment is our The Ultimate Radiance Facial [50 min., $130]. You can customize it to any facial type. They really map out the skin. We also have enhancements for the scalp and eye, among others, that are both unique and really add to the treatments.
SI: What advice would you give someone starting out in the industry?
DL: Learn to not give up. Always find a way to make your passion a priority. Learn as much as you can and keep in contact with people.