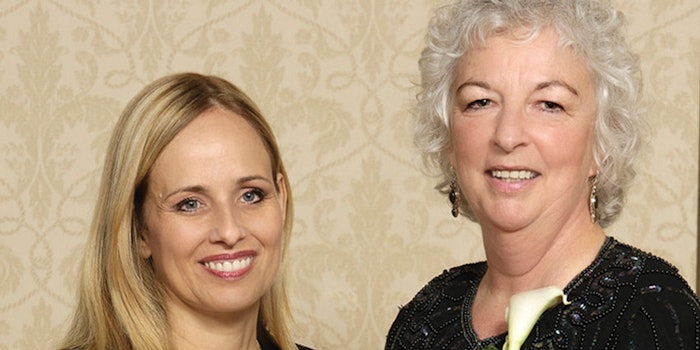 In the spa industry, sometimes it only takes one person to make a huge difference in your career. For Manon Pilon, R&D director at Derme&Co, it was Nelly De Vuyst, who inspired her to be the ingredient innovator and female powerhouse she is today. In her over 35 years in the spa industry, Pilon has conducted international seminars, published two books, educated medical specialists and founded multiple day spas. Skin Inc. sat down with Pilon to learn more about her start in the industry, how teaching inspires her every day and what advice she has for anyone starting their journey in the spa world.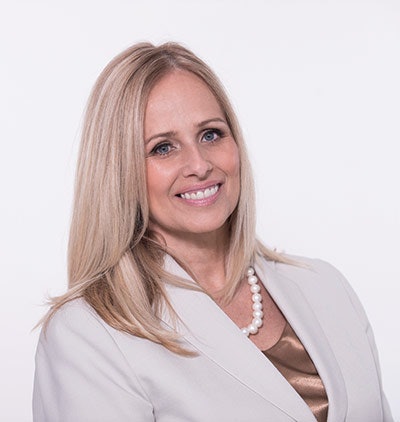 Skin Inc. (SI):How did you get started in the industry?
Manon Pilon (MP): My involvement in the industry began in 1982 when I started to work as an esthetician. After working in the field for two years, I purchased my first spa and later opened five spas as a franchise. In the pursuit of my passion for the esthetic field and education, I became a teacher for the Ministry of Education in 1989 and the international director for the Nelly De Vuyst Laboratories. My experience and knowledge in the esthetic field allowed me to grow as an international educator and speaker.
SI:What is one of your most memorable moments?
MP: A pivotal moment in my career was meeting Nelly De Vuyst, as she is without a doubt one of my biggest mentors. Passionate and dedicated, she offered the best and toughest schooling of the industry. This is why one of my most memorable moments was purchasing the brand in 2008.
SI:What do you love most about educating?
MP: I love sharing my knowledge and seeing that what I am teaching is being understood and applied. I also enjoy discovering my students' strengths and helping them build and develop their potential. It is truly gratifying when I see those who attend my trainings use what I have taught them, as these are skills they can use for the rest of their lives! I love to motivate and encourage the next generation of professionals.
SI:What have you seen change the most in the medical spa industry?
MP: The biggest change in the medical spa industry is the increasing demand for treatments using technologies. The medical spa industry is seeing substantial growth parallel to the aging population. In fact, the demand for anti-aging treatments is greatly due to the demand from the baby boomers. Additionally, the increasing popularity of youth preserving medical treatments within the influencer and celebrity communities is enticing more individuals to find means of preserving their youthful appearance. Technologies offering painless treatments such as the IPL, radio frequency machines that are combined with microneedling and vaginal rejuvenation treatments are examples of in-demand services in both medical spas and spas.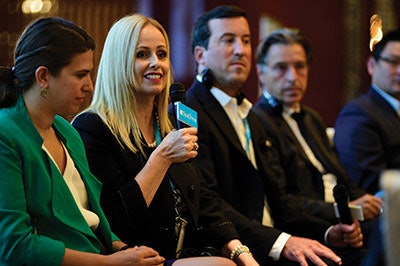 SI:Who are some of your biggest mentors?
MP: My greatest mentors have been Nelly De Vuyst, Francesco Calato [founder of Methode Physiodermie], Thierry Hertogue, Robert Goldman [founder of the A4M] and Michel Delune [founder of AAAM].
SI: What is one of your biggest accomplishments?
MP: Some notable accomplishments are the purchasing of the Nelly De Vuyst in 2008, as well as Druide and Europelab laboratories. Also notable were the launch of my two books, Anti-Aging: The Cure Based on your Body Type and Décoder l'autre. I am also very proud of my accomplishments within my community, whereby I support local esthetic programs such as Gordon Roberston and have been awarded "Business Woman of the Year" from Réseau des Femmes d'affaires du Québec, the local women's business association.
SI: What do you enjoy most about the spa industry?
MP: I enjoy research and development, working with researchers, universities and my team to find the most cutting edge, natural, organic certified formulations that will make a difference in aging skin, rosacea, acne, etc.
I truly enjoy finding new innovations and technologies that can transform the skin. I am passionate about finding unique ingredients and connecting wellness and medical clinics to the spa industry. I also appreciate working on projects as a consultant.
SI: Where do you see the future of the spa industry heading?
MP: I believe we will see an even greater focus on medical spas, wellness and result-oriented beauty treatments. Medical spas have become a billion-dollar industry! I believe this growth is due to the nature of medical spas: they offer minimally invasive medical procedures in a relaxed, spa-like environment.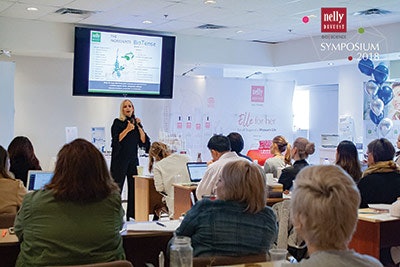 SI:What was one of your biggest challenges and how did you overcome it?
MP:One of my biggest challenges was to develop effective formulas that meet all of the requirements set by COSMOS ORGANIC by Ecocert Greenlife. Created by five European associations, COSMOS is the highest standard of certification available in the cosmetic industry and is recognized in over 120 countries. It is with the help of my great team of researchers, universities and the laboratories that we were able to create effective formulas with the Diadermic methodology that meet the vigorous standards sets by COSMOS. I am very proud to have had my team of experts work on these formulas with me.
SI: What advice would you give someone just starting in the industry?
MP: Patience, perseverance and dedication is needed. Nothing is easy when you wish to succeed; it takes time. Do not get discouraged and make sure you keep your integrity. To be positive overall and remember that it is important to surround yourself with positive people. Meeting and networking in your community and with other individuals in the field is vital, as you can learn from each other and help your business grow.
SI:What do you like to do in your free time?
MP:I love spending quality time with my husband and partner Amir, my daughter Sara, and my two sons, Adam and Samy, as well as my sweet dog Moka. I always look forward to our annual family holiday! As a stress reliever, I enjoy swimming in the summer slightly before or during the sunrise.