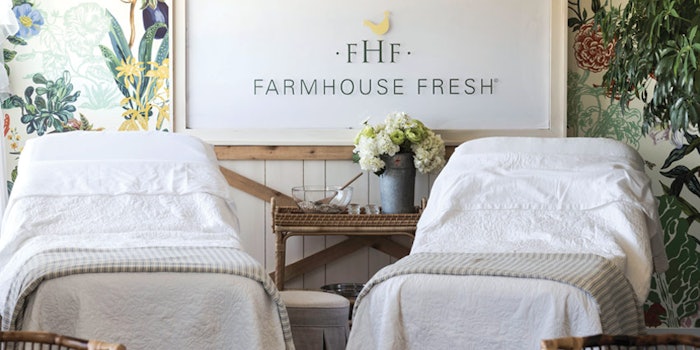 The farm-to-face category is a more recent introduction to the skin care scene, but not so for Shannon McLinden, who founded FarmHouse Fresh with the strong belief that fresh ingredients in skin care matter. McLinden is proud of her journey and that the ingredients in her products are produced in U.S. farms, including her own.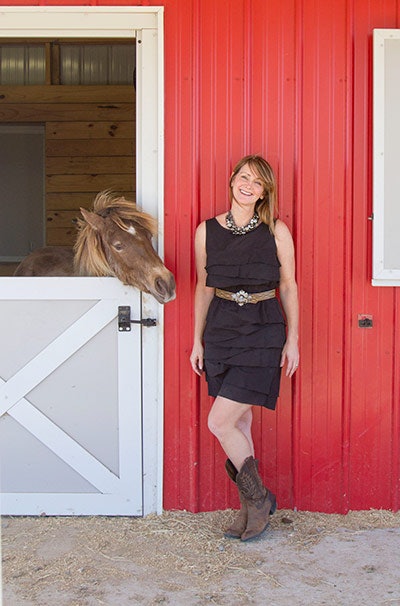 Skin Inc. met up with McLinden to learn about her journey in this indusry, her passion for rescue animals and how much she loves what she does.
Skin Inc. (SI): How did you get started in this industry?
Shannon McLinden (SM): I developed a trio of sea salt scrubs using rice bran oil to keep my heels from cracking. Oprah selected them for her "O List" saying they smelled so good she wanted to serve them over berries. Oprah is someone I admire so much. For someone with such discriminating taste to say she loved my creation was just food for my soul. The spa director from a local resort called after seeing us in the magazine and asked for us to supply the sea salt scrubs for treatments. That was the start of "the farm".
SI: What was one of your largest challenges in the industry, and how did you overcome it?
SM: I follow a managed growth model for our business so that I don't require outside investments to operate. I took my first salary in year five, and many of my struggles early on were having to turn down growth opportunities because the risk was too great. If a potential silver bullet opportunity had too big of distribution that could put our books off balance, I'd turn it down. Those were difficult decisions because you never know if the opportunity will come back to you.
SI: What is one of your most memorable moments?
SM: We showcased at the International Spa Association's Conference & Expo our first year. If you know something about our brand, it's that we are true artists. We make gorgeous fixtures, flowers, clipboards and more. The sample bags we brought were paper and hand created by my team. The detail that went into the bags was extraordinary compared to basic overseas bags you often find at tradeshows. The Woodhouse Day Spas team sought us out on the floor, carrying one of our bags, and said "We saw this bag. It's beautiful, and we had to find you." I will never forget the feeling of appreciation for something we put so much time and care into. We are passionate about details, from how ingredients are grown and harvested, to the bag that holds them, and when those details are recognized, it means so much to us.
SI: What has been your greatest accomplishment thus far?
SM: The entirety of FarmHouse Fresh (FHF) is my greatest accomplishment. I cannot express enough what a joyful life this is. Work never feels like a separate silo or activity you have to get through. We're outside farming, tending to the dietary needs and rehabilitation programs of our rescues, designing packaging, testing new textures and farm to table body wraps, and we do that all in one day, every day. I never knew as a child that you could create THIS. It's an absolute treasure, and to be surrounded and supported by warm and authentic individuals who are top in their field, what else is there? I look out on our pasture as the sun goes down each night, and I just feel incredibly grateful.
SI: Who were some of your greatest mentors?
SM: My husband, who is the exact opposite of myself, is one of my greatest mentors. He is a calm and steady financial wizard, who has an important career with a major retailer, and who can still come home and listen to 20 new ideas a night told through my exuberant lens. Also, Delia, our VP of Sales, is an eternal optimist and unwavering animal rescuer. Business books, research and podcasts always help in planning, but these two mentors remind me that everything is absolutely possible with the right strategy and team.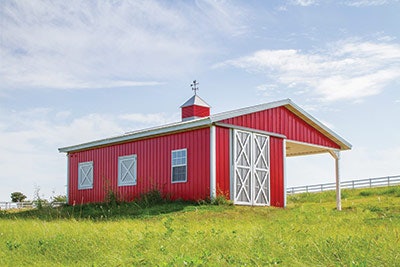 SI: Why did you decide to start FarmHouse Fresh and the farm?
SM: Way back when there were only four of us, we realized that we would sit at dinner sharing photos of our rescue dogs, passing around face masks we wanted each other to try and talking about smoothies and salads. We realized that our passions were aligned—fresh ingredients matter. What you put on your body should bring you joy, and everyone deserves unconditional love, especially animals. So, we decided to make these our focus and spend our time on them every day for the rest of our lives. People often talk about "finding your tribe." This is ours.
SI: What advice would you give someone looking to start their own skin care company?
SM: Create something authentic and true to your passions. We are in our 13th year of business. That's 13 years of over 15-hour days. Your passion for what you do makes 13 years go by in a blink.
SI: Where do you see the future of skin care heading?
SM: I think it's heading to looking behind the label, at least in the spa industry. To me, this is key for both skin care brands that excel at what they do by aligning their passion with their research and creation and for estheticians and massage therapists who have the ability to not just transform someone's skin but their day, their confidence and their stress level. Life is about connection, and skin care is such a wonderful way to find it.
SI: What has been one of your biggest lessons so far?
SM: It has been to go with your gut instinct. When it doesn't feel like something is the right fit, it isn't.
SI: What do you like to do in your free time?
SM: As the groundskeeper at FHF, I spend a lot of my time outside with the animals. Each of our rescues has a different favorite massage, and they will wait in line to get it. Practically anything you do, they want to be with you doing it. Spirit, our pony, inspects every weed you pull. Shadow, our donkey, will scratch her rear end on the fence till you're done re-wiring the panels. Our goats will open the bags with their horns the moment they see them, and our baby donkeys will roll around spreading out all the shavings. It's the most fun any hard work can ever be. When I return from shows at midnight, I go down in the pasture to say hi and I'm greeted by neighs, brays and donkey snorts. It's this world's warmest welcome.