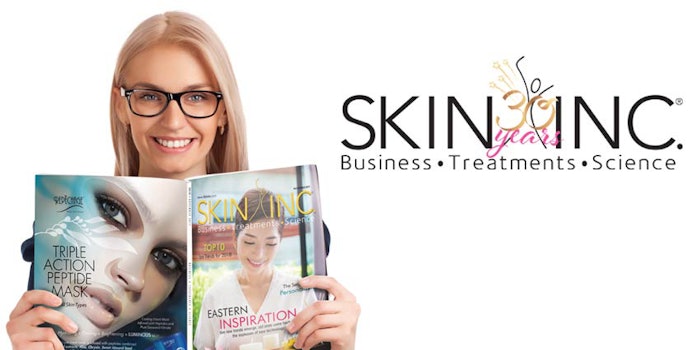 We have been around for three decades! Of course, I am talking about Skin Inc. here (wink, wink) and am ecstatic to say that we are celebrating our 30th Anniversary in 2018. The celebration isn't just going to be cake. Rather, we are going all out in a way that only we can. In 2018, Skin Inc. will be celebrating the people, brands and businesses that got us here and make this industry so great.
For starters, visit Skininc.com or attend any of the Face & Body events (Atlanta, Rosemont and San Jose), and you will see a History of the U.S. Spa Industry timeline crafted by our staff in celebration of the amazing advancements our industry has made.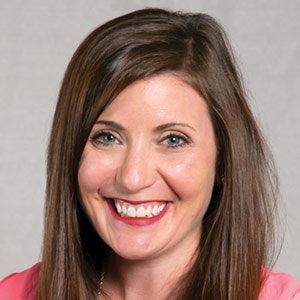 Rather than enjoying some pearl earrings (which is the traditional 30th anniversary gift), we have decided pearls of wisdom is much more up our alley. Our anniversary celebration kicked off in December, when I had the esteemed honor of moderating a Then And Now Anniversary Podcast, 30 Year of Spa: A Celebratory Look Back, with five of our original authors: Rebecca Gadberry; Mark Lees; Marion Simms; Peter Pugliese, M.D.; and Carol Phillips. I listened in as the five reminisced on what the industry looked like 30 years ago, technologies that have changed their careers and projected what they see in the spa industry's future. To listen to the podcast, turn to page DE1 of this issue's Digital Edition or visit www.skininc.com.
These five will be joined with other original authors in each issue this year to update one of their first articles in a special Then and Now series. The first of these in this issue is by Mark Lees on page DE1 of your Digital Edition, who is revisiting his oily skin article from 1988.
We will also be doing special interviews with industry pioneers throughout 2018 and featuring them as anniversary videos and Stories of Success pieces. In this issue on Page 28, we talk to Mark Lees on how theater got him into this industry, who his mentors were and what he sees in store for esthetics.
Of course, we are still having cake! Join us at any of the three Face & Body events for special anniversary celebrations, Anniversary Power Panels and exciting presentations by industry pioneers—our kind of pearls.
Yours in education,

 Katie Anderson
Managing Editor
kanderson@allured.com