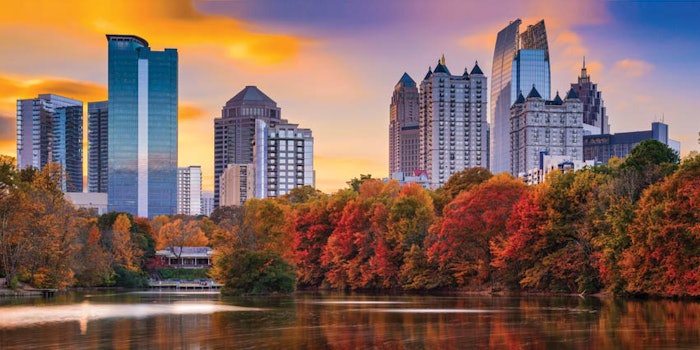 Who wouldn't like to say they're wise in years but still very much youthful in appearance? We can! While Face & Body spa expo and conference has over 20 years of bringing quality educational programs to the industry, Face & Body Southeast just kicked off in 2016.
The estheticians, spa managers and skin care professionals in that region loved us…they really loved us. So, we're coming back and bringing more education and more entertainment. But, just like Comic Con or Lollapalooza, all the excitement at Face & Body Southeast can be a little overwhelming—just ask last year's attendees—and you don't want to miss out on anything.
Can't-Miss Opportunities
Here's a quick review of all the exciting events happening during the three days. You can find complete details on www.Southeast.FaceandBody.com.
Saturday
Advanced Education Conference: Build your skillset within these four tracks: physiology, ingredients, treatments and wellness/business.
Skin Inc.'s Face & Body Medical Spa Business Summit, presented by the American Med Spa Association: Learn what it takes to legally open and operate a medical spa during this one-day summit.
Sunday and Monday
Keynotes: Start your day with messaging from either Charissa Beavers, director of business development Southeast at Zeel.com, or JoElle Lee, celebrity esthetician.
Skin Inc. LIVE! Stage: Demos, massage education, skin science discussions and business insights will be right on the expo hall floor. Pop into the stage area for quick 15- and 30-minute sessions.
Supplier Classes: Brought to you from industry experts, these free classes are available on a wide variety of topics that can build your business.
IMPACT Melanoma Skinny on Skin Certification Classes: Become more knowledgeable in identifying signs of skin cancer.
The Skin Games Makeup Challenge at Skin Inc.'s Face & Body: Watch makeup artists wow the crowd right on the show floor as they compete in one of these three categories: corrective, bridal or glam/avant-garde.
Associated Skin Care Professionals VIP Lounge: Stop by to meet some industry experts who will be available for Q&A sessions.
Sounds fantastic, right? Great! Once you've registered for Face & Body Southeast, here are a few things you should bring when you visit The Cobb Galleria Center in Atlanta.
Bring Your Phone
Download the Face & Body Southeast app. (found in the Google and Apple app stores). It's absolutely free and you can use it for the following.
The app can remind you which product-focused supplier classes you want to attend;
You can plot a course on which vendors you want to see. Many will be featuring booth demos and offering show specials.
Add classes and vendors to your schedule throughout the day.
Bring Your Budget Dollars
You will be able to purchase skin care products at incredible prices. But did you know that you can also purchase equipment at the show? Take a look at your 2018 budget, and bring what you wanted to spend in 2018 to Face & Body Southeast. By investing in equipment now, you can use it during the holiday season and get a jump start to your January.
Bring a Notebook
The best part of Face & Body Southeast is having all of those vendors under one roof. Imagine getting tips and tricks right from the pros. You'll be able to hear from returning vendors, such as Institut' DERMed, Éminence Organic Skin Care and Image Skincare. Plus, you'll be able to hear from plenty of new vendors, such as Envy Medical.
And, don't forget to visit those hometown heroes…your local vendors that include Black Mermaid's Bath & Body, CosMedix Skincare, Dermani Medspa, Elaine Sterling Skincare, MedSpa Distributors, Institut' DERMed and the International School of Skin, Nailcare & Massage Therapy. (See how the Face & Body Southeast app is going to help you keep track of your vendor visits!)
Bring Your Passport
We mean your Passport to Prizes. Keep it once you collect your badge at the show—8 exhibitors will be participating this year. Be sure to visit those booths and then drop off your passport, so you don't miss out on your chance to win up to $500.
Bring an Open Mind
You are going to hear a lot of ideas not only from suppliers but also through networking with other skin care professionals. Something they might say or show you can spark an idea that you can bring to your clientele or spa.
Bring a Friend
Let's face it…unless you can extend your stay to either two or all three days, you are not going to hit everything on your list. That's where two heads are better than one. With a Face & Body buddy, you and your friend can plot your day together.
Regroup at lunch to share your findings from the morning and what your strategy will be for the afternoon. Share notes from networking so you both can benefit. Come back around once the show closes and head to dinner or a coffee break for another sharing session.
No matter what you bring to Atlanta, Face & Body Southeast is sure to bring you a wealth of opportunities.